Gizmodo Writer Pwned By Anti-Apple Trolls: Apple Store Genius Bar Top Horror "Stories"
Gizmodo is a tech blog with many interesting stories that are typically based in reality. But occasionally something goes wrong. This week, Gizmodo published top "horror stories" supposedly from customers of the highly rated Apple Store Genius Bar. Sensational? Yes. The problem is, the article writer, Matt Buchanan, did not fact check.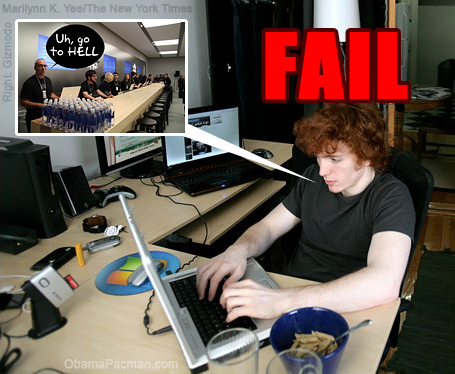 The top Apple Store "horror stories" covers a good range of geek's worst nightmare:
Bug, as in insects, cockroaches crawling around
Stealing of customer's girlfriend
Refuses to repair product, lack of product knowledge
Drops customer product and blames it on customer
Minor repair error that results in "a month of hell"
Insults military / customer job
Did Gizmodo writer Matt Buchanan got pwned / suckered? Do these Apple Store Genius Bar horror stories have any truth in them, or are they a collection of some pretty poorly written fiction? Let's find out.
Apple Store Genius Bar top horror stories debunked… Summary on last page
Continue reading using the navigation elements on top or on the bottom of the page…

Related Posts