Esquire Magazine, Editor in Chief Uses Mac, Demos Augmented Reality Issue
With industry-wide print medium readership in decline, Esquire Magazine turns to experimental technology such as E-Ink to differentiate their business. Editor in Chief David Granger, Mac user with Apple iMac on his desk, gives a tour of the Esquire augmented reality special issue.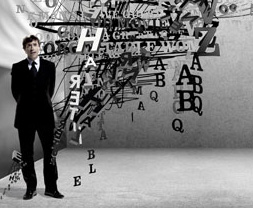 Esquire Magazine, Editor in Chief, David Granger uses Apple iMac: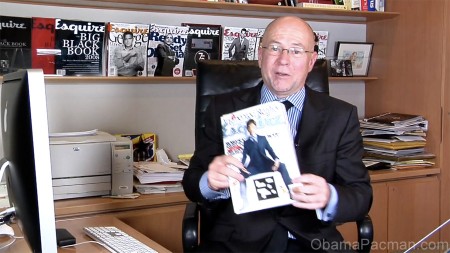 Before Esquire, David Granger was formerly executive editor at GQ for nearly six years. Since his arrival the magazine has earned a number of awards, including multiple National Magazine Awards, magazine industry highest honor.
Augmented reality is a new technology used mainly on smartphones such as the Apple iPhone. Esquire magazine used it in a recent issue. Interesting but someone should axe the "Harr(?), booyah, in your face" line from Robert Downey Jr.'s script.
This is not the first attempt to use experimental technology. In 2008, for their 75th Anniversary, Esquire published an experimental limited-edition October 2008 issue featuring electronic ink, typically used by e-books such as the kindle. The Esquire E-ink issue has attention getting moving words.
Video: Esquire Magazine Chief Editor Demos Augmented Reality Issue on Mac
Video: Esquire E-Ink Special Issue
Esquire Augmented Reality Issue [esquire]
via Chinese site: Interactive "paper" magazine, what? [thisisethan]

Related Posts