CES 2010 Knowledge Track Mobile Session: Business Must Have An iPhone App
Having an iPhone app is as important as having a web site. That's the message from this year's international Consumer Electronics Show (CES) panel discussion of Apple iPhone apps and what it teaches the industry.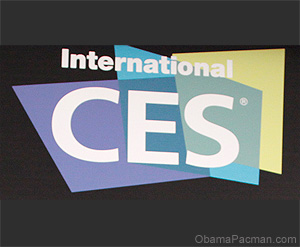 Apple makes an impact at CES! Even with Apple taking no part in the international Consumer Electronics Show, Apple's influence on the consume electronics industry is clear. (In addition to the dozens of iPhone / iPod touch knockoffs and Apple Slate / iSlate / Apple Tablet RUMOR KNOCKOFFS at CES of course).
Session Background
CES Knowledge Tracks cover important aspect of the highly competitive, multibillion-dollar consumer electronics industry.
One particular session shows the impact of Apple on the CE industry. The session is part of the CES knowledge track on Mobile Entertainment: iPhone Apps-Change Agents-App Breakthroughs, Video, Games, Mobile Engagement and Advertising.
It discusses the importance of mobile app in today's world. Abstract:
"iPhone apps are more than a money machine for Apple and its user community; they're the cultural petri dish that's teaching the industry about the needs and preferences of the consumer. With more than [100,000] iPhone apps on the market, this vibrant platform is spawning imitators throughout the industry."
Session is moderated by Craig Wigginton, Partner of one of world's largest consulting firms Deloitte & Touche LLP. With panelists:
Darren Cross, Director of Business Development, Fandango
Walker Fenton, GM, Media & Consumer Division, NewsGator
Manish Jha, President and CEO, envIO networks
Ian Lynch Smith, President and Co-Founder, Freeverse
Steve Polsky, President and COO, Flixster
John Zehr, Senior Vice President and General Manager, ESPN Mobile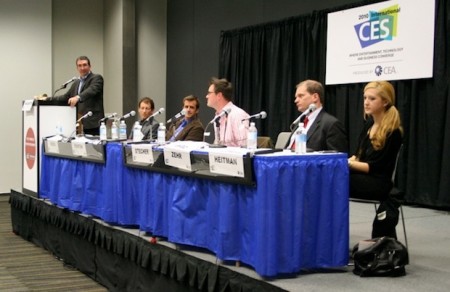 iPhone Apps As Change Agents: As Important As Web Site
At the CES session, Walker Fenton, GM of NewsGator's Media & Consumer Products explains the importance of a mobile app:
"It's like 10 years ago when the debate was: 'do I have to get a website or not?' People were unsure, but these days, the answer is obvious: if you're not on the Web, it's like you don't exist."
Companies must be on the Apple iPhone, Fenton Added:
"It's almost a requirement," he said. "You've got to be on the iPhone; same as you've got to be on the Web."
Furthermore, Fenton said: "If you are wondering about whether or not to get on the mobile, the answer is 'yes'.' Get on the mobile now."
Conclusion
Considering that the Apple iPhone platform (that includes iPod touch) is in use by top tier of industry customers, the CES session's recommendation is logical. Getting on the Apple iPhone App Store should be explored by any successful businesses.
via
CES: Companies Must Have An iPhone App or They "Don't Exist" [cultofmac]

Related Posts