"Apps! I Did It Again," NYTimes Tech Columnist David Pogue Spoofs Britney Spears
This week, Apple announced 3 Billion App Store Downloads. Perhaps this is the reason: Highly regarded technology columnist for New York Times, David Pogue, channels Britney Spears in a humorous musical spoof of "Oops! I did it again." A great parody on about the addictive Apple App Store for iPhone and iPod touch.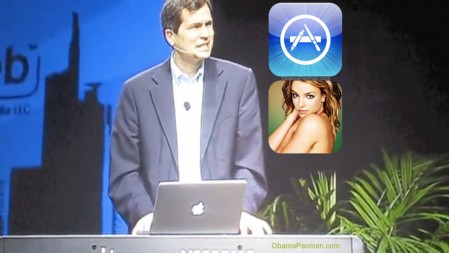 Here is a successful Mac user who has fun with his job. (Of course, being knowledgeable on Windows and the latest technology, David Pogue is a Mac user.)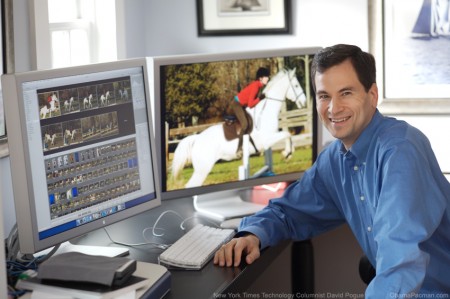 Image credit: David Pogue
Using his Apple laptop as his music score book / tele prompter, David Pogue goes on the piano and gave a sublime performance as part of his keynote address at the Interop IT Expo New York 2009 business technology conference.
Video: David Pogue Channels Britney Spears
He's no Alicia Keys but Pogue's performance is equally entertaining.
Sounds like he uses his Apple iPhone occasionally…
David Pogue has graciously provided to OP Editor the lyrics and his music score notations for "Apps! I Did it Again!" Check it out on the next page.
Apple App Store Industry Leading 3 Billion Downloads
Apple App Store opened on July 10, 2008. It quickly surpassed competitor products which contain over-half-decade of unrefined work produced by number of technology giants including Microsoft, Nokia, Research in Motion, Palm, Motorola, Android (Android as a company has existed for over half a decade), and others.
A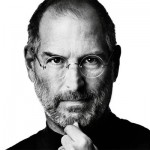 pple's App Store has established itself as the benchmark of mobile application delivery. Here is Apple co-founder and CEO Steve Jobs talking about the competition:
"Three billion applications downloaded in less than 18 months—this is like nothing we've ever seen before," said Steve Jobs, Apple's CEO. "The revolutionary App Store offers iPhone and iPod touch users an experience unlike anything else available on other mobile devices, and we see no signs of the competition catching up anytime soon."
The App Store for iPhone and iPod touch has apps in 20 categories, including games, business, news, sports, health, reference and travel. (Plus iFart and a few "interesting" fringe apps).
Britney Spears Video: Oops!… I Did It Again
In case you have never heard it or in the mood for some Britney Spears, here's the original song:
Reference
Lyrics and Music Score courtesy of David Pogue
via Apple Goes High School Musical Style [switchtomac]
Additional References
Apple's App Store Downloads Top Three Billion [apple]
Continue reading using the navigation elements on top or on the bottom of the page…

Related Posts