"Apple Core" Stop Motion Video Art (Partly Made with 3D Printer)
Awesome Apple Core stop motion video combines art and technology. Made By Mac Creative.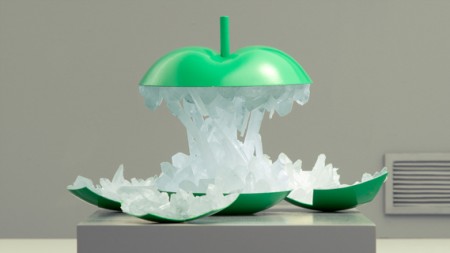 Stop Motion "Apple Core" Video Art Made By Mac Creative
Apple Core is a Dutch TV show. This stop motion video is their newest unreleased TV Ad. This artsy Apple Core TV ad will air for the first time next week, so you are among one of the first to see it!
The Apple core video is made by creative agency KesselsKramer, Mac users.
Video: Awesome Stop Motion Apple Core Video Art

(Firefox users click white are above to see video).
Who knew so much can be fit into a 20 second video? There are no sharks with laser beams but there are fish devouring an Apple. The video of green Apple revealing its core contains:
Lasers, Crystals, Ocean, Fish, Space, X-Ray, Microwave destruction, Melting Apple, Magic, and Earth
Apple Core Art & Technology?
So isn't this art? Where's the technology in the Apple Core stop motion video?
Here's why. The Apple core stop motion video might be the first ever known use of 3D printing for animation. Over two dozens of the melting Apple is made with 3D printer for the stop motion video.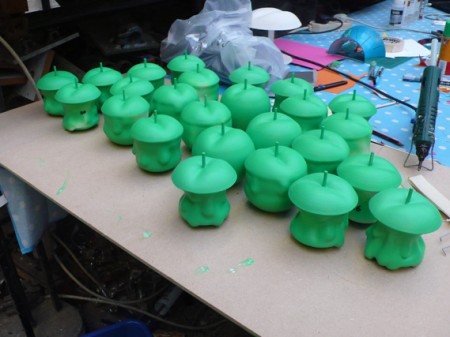 3D printer is used mainly to make prototypes and art. Obscure use of 3D printing involves creation of specialized chocolate.
A fictional use of 3D printing appeared in the movie Iron Man. Tony Stark uses 3D printing to make his Iron Man suit, Apple computers even make a cameo: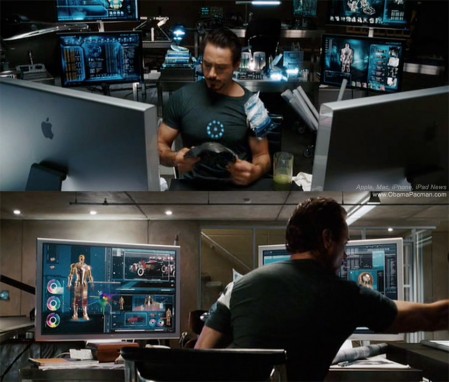 Related:
Future article on KesselsKramer, creative agency behind this cool stop motion video.
3D printing for animation? [creativereview]
via Creators of beautiful animated TV title sequence [notcot]
Gallery: Apple Core Stop Motion Video Animation Art

Related Posts