Annie Leibovitz's Mac Has Seen A Certain Golfer Topless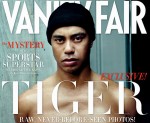 Celebrity photographer Annie Leibovitz is known for making iconic and sometimes controversial images. Before the Tiger's incident, Annie even photographed Tiger Woods topless, for what was thought to be unprecedented access of the golfer. Those images, like other Annie Leibovitz images of celebrities, are edited and photoshopped (as in retouched, not faked) on her Mac.
Celebrity Photographer Annie Leibovitz Uses Mac
Pretty much everyone in the creative industry use Apple computers, Annie Leibovitz is no exception: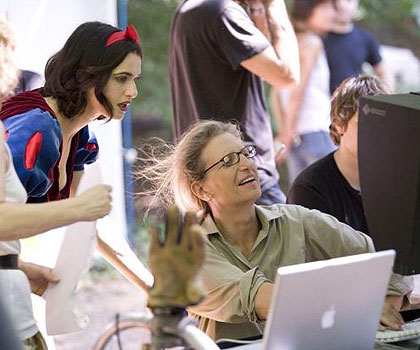 Photo shows Annie on-location shooting celebrities for Disney advertising campaign, with Rachel Weisz as Snow White. The Disney campaign used many different celebrities as famous Disney characters. Michael Phelps was photographed in the mermaid / merman photo shoot.
Value of Annie Leibovitz's photography archive estimated worth is $50 million dollars. Who thinks art is worthless?
Photographing: Rock Legends
Annie Leibovitz started her career with the Rolling Stones magazine which was newly launched then. She was the chief photographer of Rolling Stones for a decade, helping shape the look of the magazine.
Leibovitz's photograph of rock legend, former Beatles John Lennon with Yoko Ono is one of her most famous Rolling Stones images.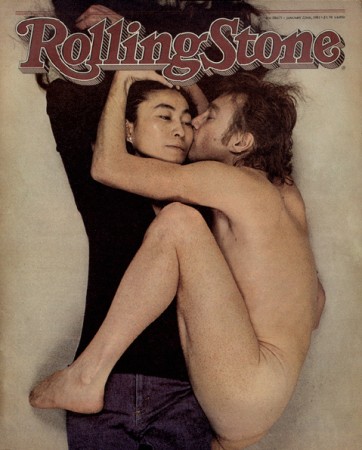 Photographing: Royalty
Annie took the official portraits of Queen Elizabeth II: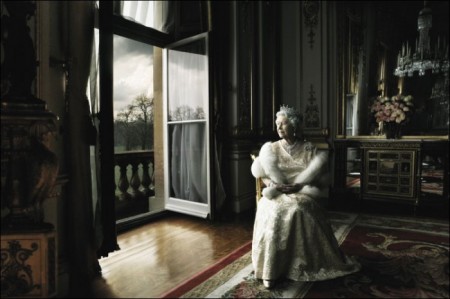 Photographing: World Leader
White House's official Obama family photo by celebrity photographer Annie Leibovitz: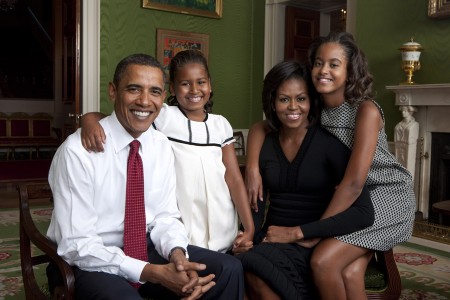 Controversial Celebrity Photos
Some of Annie's photos caused a bit of controversy. One is the the nude pregnant Demi Moore for the cover of Vanity Fair. Recently Leibovitz photographed Miley Cyrus wrapped in a bedsheet. Miley Cyrus is nowhere near topless but the photograph caused a controversy. See gallery for photos.
via
Apple family [blog.tice.de]
Additional Images
Family portrait in the Green Room of the White House [White House flickr]
Queen Elizabeth by Annie Leibowitz [iconic photos]
Annie Leibovitz returns with more photos for Disney [thedisneyblog]
Disney Celebrity Ad Campaign Behind The Scenes [justjared]
Gallery: Annie Leibovitz Photos

Related Posts