Angelina Jolie, Celebrity Actress, in Apple Store
Award winning Hollywood actress, "world's most beautiful women" as declared by People Magazine 2006, Angelina Jolie visits Apple Store with her kids and bodyguard.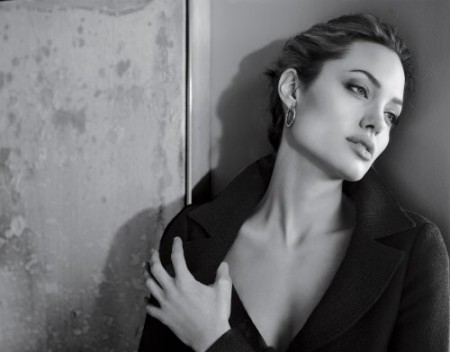 This week, Angelina Jolie, her kids, and bodyguard visited Apple Store. Brad Pitt is said to be at home taking care of the couple's other two kids.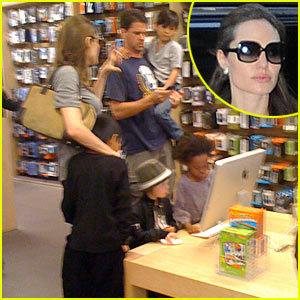 It is reported that Angelina Jolie bought an Apple iPod touch [Amazon link
] for her oldest child, Maddox.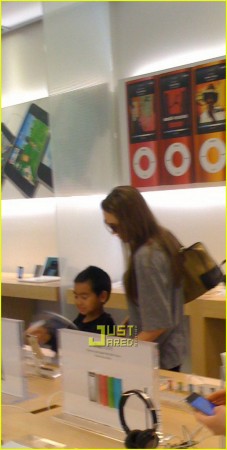 Angelina Jolie's other children played with an Apple iMac in the kid section of the Apple Store, which is the only section of the Apple Store where games are installed.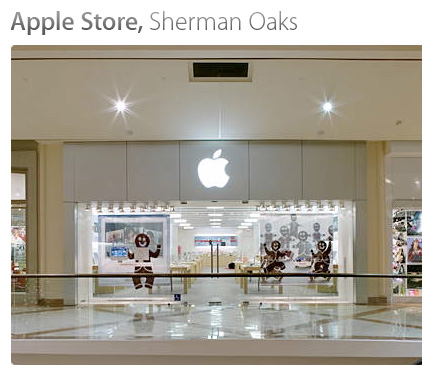 The lucky Apple Store is the Apple Store, Sherman Oaks, at the Fashion Square Shopping Center, California.
Angelina Jolie Hollywood Highlights
Hackers is the first well know Angelina Jolie movie.
Angelina Jolie has received major awards for her actress roles in George Wallace, Gia, Girls Interrupted, and A Mightly Heart.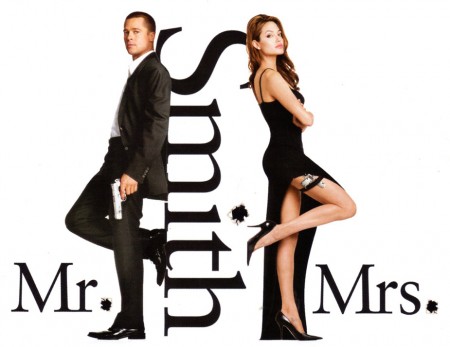 Jolie is also received recognitions for her action movie roles including Sky Captain and the World of Tomorrow, Mr. & Mrs. Smith (with Brad Pitt), Wanted, and Changeling.
Her upcoming movie is action thriller "Salt," in which Angelina Jolie plays leading role as a CIA officer.
Philanthropy, Angelina Jolie
In real life, Jolie has served as a Goodwill Ambassador for the United Nations since 2001. She has visited Sierra Leone, Tanzania, Cambodia, Afghan refugees in Pakistan, and Haiti. Angelina Jolie has donated to various humanitarian causes.
Angelina Jolie in Haiti
Angelina Jolie and Brad Pitt in Haiti Capital Port-au-Prince. Visiting schools Wyclef Jean help created in Haiti.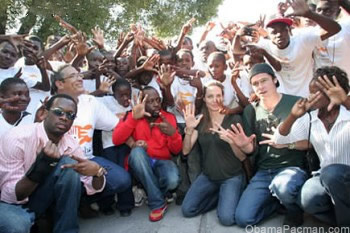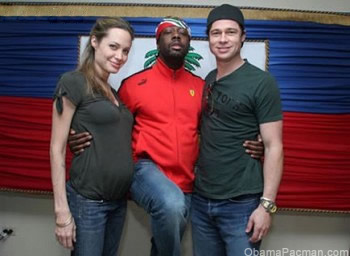 Generous Haiti Earthquake Aid Donation By Angelina Jolie & Brad Pitt
A generous $1 Million donation was made by Angelina Jolie, Brad Pitt on Wednesday January 13, to Doctors Without Borders to help the Haiti earthquake victims.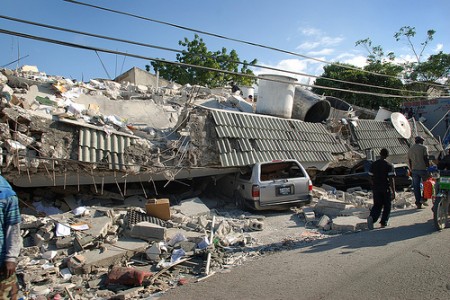 In a statement, the couple said, "We will work closely with our good friend Wyclef Jean to support the humanitarian efforts on the island and help those who have been injured and left without homes and shelter."
Celebrities Mac users such as George Clooney, Jay-Z, and Matt Damon also made generous donations to help earthquake victims in Haiti.
Trailer: Angelina Jolie as CIA Officer in "Salt"
Angelina Jolie's newest movie, Salt is scheduled for summer 2010:

via
Angelina Jolie: Apple Store Family Fun [justjared]
Additional research
Brad Pitt, Angelina Jolie Donate $1 Million to Doctors Without Borders [usmagazine]
Haiti Earthquake 2010 [chicago red cross flickr]
Angelina Jolie Celebrity Actress Gallery
Celebrity photographer Annie Leibovitz article has another Jolie photo, naked in bathtub, first photo gallery section.

Related Posts