Yann Tiersen (Amélie Soundtrack Composer, Musician) Plays Piano Using 6 iPhones
Video of Yann Tiersen playing the memorable theme song "Comptine D'un Autre Été: L'après Midi" from the hit French movie Amelie. Bonus: Tiersen is a long term Mac user.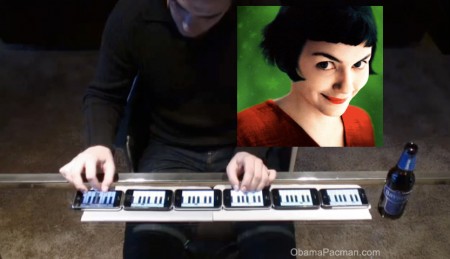 Yann Tiersen is known for his ability to play variety of instruments. Here is one of his experiment with six iPhones as a virtual piano. Looks like he is quite popular, as his phone range a few times while he was warming up for the video.
He probably turned on airplane mode so he won't be interrupted.
Yann Tiersen Plays Amelie Theme Using iPhones
Yes, it's not perfect, but can you do better? It is quite impressive considering that iPhones are designed to be used one at a time, not lined up in a row.
Below is Yann Tiersen's Amelie theme, not affected by alcohol:
Amelie Theme, Comptine D'un Autre Été: L'après Midi
Yann Tiersen: Mac User
Would a successful composer and musician use Apple computers? Yes, of course Yann Tiersen is a Mac user.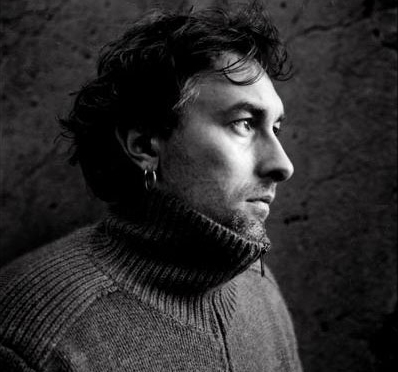 In an interview with Sound on Sound published in 2006, Yann Tiersen said: "I record [in his custom built recording studio] on Logic or Pro Tools, with my Powerbook." PowerBook is now the Apple MacBook Pro laptop. Tiersen also said that compared to some of other equipment, "it's a lot easier for me to mix in Logic." Logic is part of Apple's Logic Studio software.
Here is Tiersen's recording studio, looks like Apple Cinema Display connected to a equivalent of today's Mac Pro: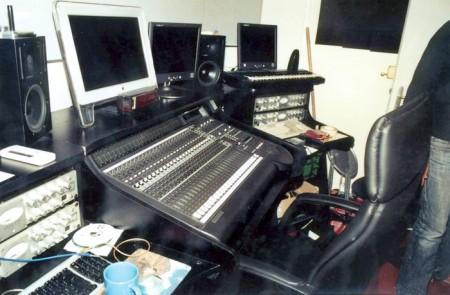 He has a music room that houses his entire collection of musical instruments: harpsichord, spinet, Rhodes piano, mandolin, violins, guitars and amplifiers, lots of percussion and toy instruments: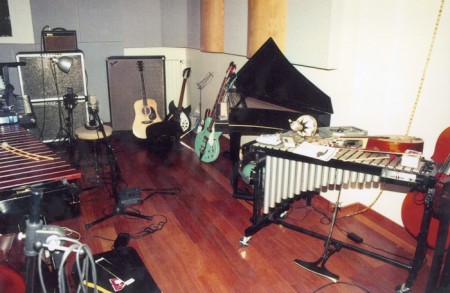 More of Yann Tiersen music, performing live:
Yann Tiersen, Live Performance at Eurock
via
iPhone not the best choice of instrument for Popular People [macenstein]
Recording Les Retrouvailles [sound on sound]
The movie / album are great. You might want to check out the latest prices at Amazon:
Amelie: Original Soundtrack, $8.99
as of story posting
Amelie Motion Picture, $13.49
as of story posting

Related Posts