iMac Guy's Trippy Wafer Piano Keyboard Perfect for Munchies
No iPhone music this time. But with ingenuity of Macgyver, plus some post production, a piano can be made from wafers! With creative direction by Hardcuore, this stop motion music video is made by iMac user at do bem.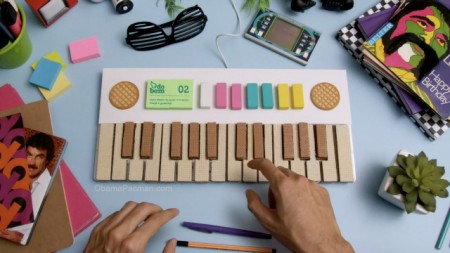 Looks like someone has the munchies.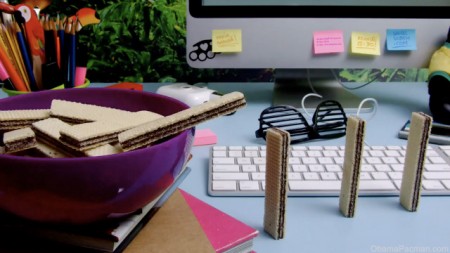 Perhaps the secret ingredient is to use the backside of Apple iMac keyboard as the base for the wafer piano keyboard.
Video: Trippy Wafer Piano Keyboard Made by iMac Creative
Soundtrack: "Tic Tic Tac – Carrapicho" (João Brasil Tecnobrega's Remix)
You mileage might vary. Special effects not included.
Via:
do bem™ – Açaí Juice 100% fruit (Tic Tic Tac Wafer's Keyboard) [vimeo video]
João Brasil [myspace]

Related Posts