Apple Cupertino Campus 50 Acre Expansion Gets Green Light with 8 Acre Parcel Rezoning Approval
Recent rezoning approval puts Apple one step closer to the potential 50 acre campus expansion near Apple's Cupertino California headquarters.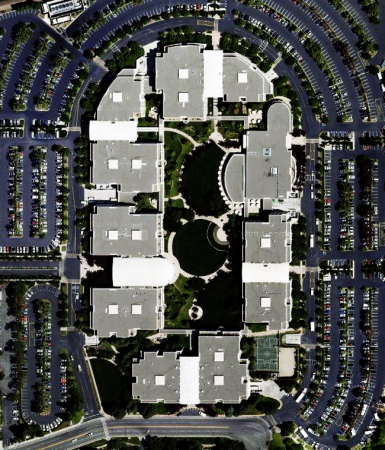 Above: Apple's headquarters at 1 Infinite Loop Cupertino.
Due to consistent hits (such as Apple's MacBook Pro and iPhone) and consistent growth of business in recent years, despite the weak economy Apple is one of the rare-few tech companies that need more employees and more workspace.
To reduce fragmentation of Apple employees working on multiple sites, Apple plans to expand their Cupertino presence. In 2006, Apple bought 9 properties and put together a 50 acre parcel in Cupertino near the Apple headquarters for this purpose.
An approximately 8 acre property of Apple's 50 acre parcel just got approved for rezoning to office and residential use.
The 7.78-acre property on Pruneridge Avenue is south of the Hewlett-Packard campus. The approval came eight months after Apple asked for the rezoning, after purchasing the property back in 2006.
Steve Jobs addresses city council in 2006, Video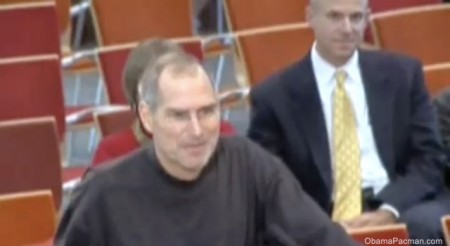 Steve Jobs talked about how Apple was first founded in his parent's garage, and moved to Cupertino the year after that. So Apple has been in Cupertino for over [thirty] years now. Steve Jobs then discusses the potential Apple campus expansion.
Members of the city council mentioned that they appreciate Apple and Steve Jobs around, as many of them utilize Apple products both at work and at home.
via
Apple Cupertino Campus Gets Green Light For Expansion [Cult of Mac]

Related Posts