Michelle Rodriguez (Avatar / Lost) Actress, Mac Celebrity Girl
Michelle Rodriguez is an actress with notable roles as a tough-girl. She is in number of hollywood action films, including James Cameron's Avatar, Resident Evil, and Fast and the Furious. She also plays Ana Lucia Cortez on the hit TV show Lost. She's seen at Starbucks using her Apple laptop.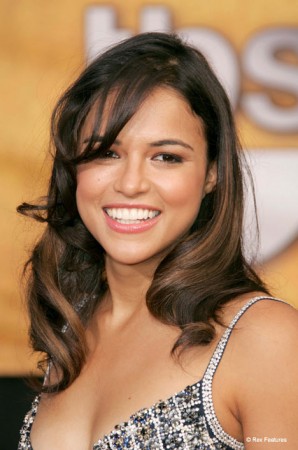 James Cameron's Avatar
Michelle Rodriguez is currently on the silver screen in James Cameron's blockbuster film Avatar as pilot Trudy Chacon.
Here is Michelle Rodriguez on her MacBook Pro laptop. Not a flattering photo. Looks like it's either a bad photo or she's trying to do the face of The Rock / Dwayne Johnson.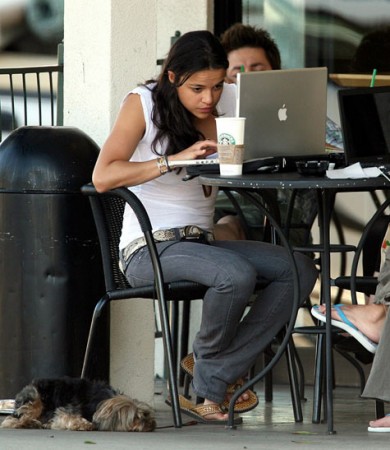 Michelle Rodriguez is also Letty on The Fast and the Furious 4, and Rain Ocampo in Resident Evil. She even voiced a Marine in video game Halo 2.
Video: Michelle Rodriguez Avatar Interview
A short interview about Avatar with Michelle Rodriguez.

Michelle Rodriguez has a role in Robert Rodriguez's upcoming film Machete.
via
Apple Family [blog.tice.de]
Michelle Rodriguez Gallery

Related Posts