iPhone App Helps Australian Tasmania Police Catch Illegal Drivers and Criminals
Tasmanian-designed iPhone App, made to check license and registration much faster than traditional methods, is a success. Within 8 minutes of turning on the Apple iPhone based system, Tasmania police caught a criminal that resulted in a drug bust. The iPhone app also contains numbers of other features helpful to the police officers.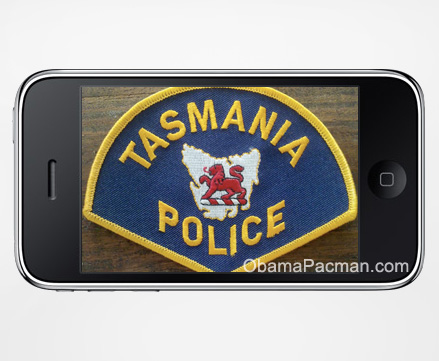 The first registration check using the iPhone based system, which lead to a "significant" drug bust, was made while police were stopped at a traffic light.
The system is suppose to make the roads safer for the holidays. In 10 days of operation, the Tasmania Police iPhone app found 167 unregistered vehicles and 107 drivers who are not qualified to drive.
The Apple iPhone based system takes a picture of the vehicle, relay the information back to a database within seconds to see if the vehicle registration is legit.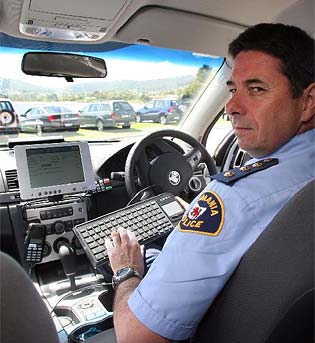 Above: Tasmania Police Inspector Richard Cowling in police vehicle, photo by themercury
The system can also search for outstanding warrants and other offenses. Furthermore, the Tasmania Police iPhone app tracks police car location, logs jobs, and provides GPS navigation.
The system works both in police cars mounted iPhones and special police issued iPhones.
In addition to making the road safer by catching criminals, not only does the iPhone based system helps the Tasmania police generate revenue (with tickets), it reduces cost at the same time because the officers don't have to go through a dispatcher to look up the information.
iPhone cops nab drivers [the mercury]
via Police Use iPhone App to Bust Illegal Drivers [cult of mac]

Related Posts