Comical "I'm On A Phone" Video Parody Wins Smule iPhone Auto-Tune App Contest
This outrageous video is the winner of a $5,000 contest to make the best parody of "I'm On A Boat" featuring T-Pain and his auto-tune voice. The contest is held by Smule (maker of Ocarina) to promote their I Am T-Pain iPhone App, which makes T-Pain's famous Auto-Tune vocal processing accessible to iPhone users.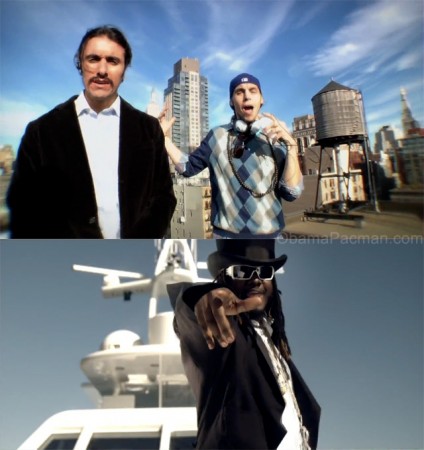 This is not some toy app. Smule's I'm T-Pain app [iTunes link] features sound processing engine from Antares, said to be "the worldwide standard in professional vocal processing tools."
I am T-Pain works with iPhones, also works with versions of Apple iPod touch that are compatible with microphones.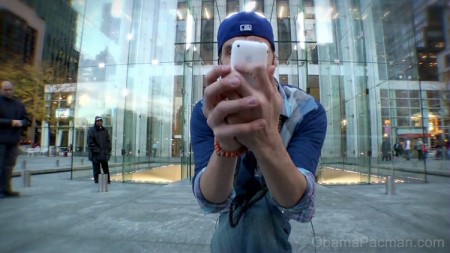 The winner of the Auto-Tune contest are NYC dynamic duo "The Misunderstoods." The music video is shot around New York City, at Time Square, Wall Street, iconic fifth avenue Apple Store, and somebody's roof (I'm on the roof, anyone?).
In addition to $5,000 prize, the winners of contest was awarded the coveted, epic "Big Ass Chain."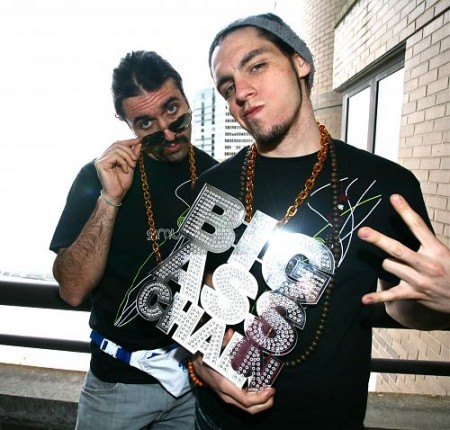 This iPhone centric video disses Blackberry users.
They don't even need to remind Blackberry users that RIM recently had three high profile service outage, rendering many Blackberry features unusable… =p
The video is NSFW (Not Safe For Work) due to language. You might not want to blast this hilarious, over-the-top video at the family gathering either, if there are little kids around.
I'm on a Phone video is Directed by Michael and Christiano Covino, shot by Alex Marazzo and Sam Kretchmar. See next page for lyrics.
Video, hilarious iPhone parody: I'm On A Phone, NSFW
Original video: I'm On A Boat (ft. T-Pain), NSFW
I'm On A Boat is produced by The Lonely Island
who has an album freaturing the hit song: Incredibad (CD/DVD)
[amazon link]
So what are you waiting for? Get your Auto-Tune iPhone App here:
Smule I Am T-Pain App [iTunes link]
via
"I'm On A Phone" Video Wins $5,000 from Smule [iphonesavior]
Smule Awards $5,000 To Winner Of 'I Am T-Pain' Video Contest [moconews]
For lyrics, use the pull down menus to go to next page.
December 29 update:
Brand new video spoof, equally funny: "I'm On A Mac"

Related Posts