Catchy: "I'm On A Mac" Music Video ("I'm On A Boat" Spoof)
It's another great spoof of "I'm On A Boat." Hilarious and catchy video from 'pantless knights' who are thankfully wearing Steve Jobs uniform of black turtleneck and jeans and featuring PC-Pain. And yes, they got Macs and other Apple goodies.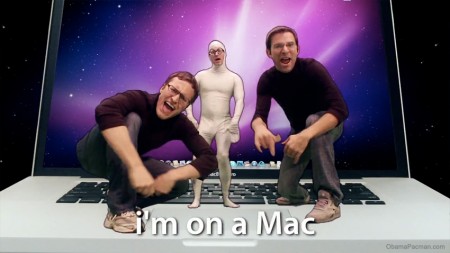 This outrageous parody video is on par as the "I'm On A Phone" video, featuring a boat, Macs, iPhone, iPod, PC-Pain (not T-Pain), and photoshopped Steve Wozniak.
There's even a bikini babe.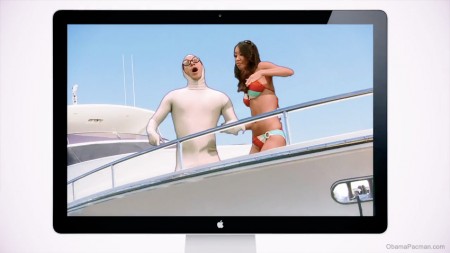 The best quote? "If you're on a PC then you are not C.E.O." (Yes, Macs are useful in business. Example, Nintendo CEO, Facebook CEO)
I'm on a Mac (I'm on a Boat spoof) ft. PC-Pain [youtube]
via Not Too Bad: 'I'm On A Mac' Music Video [geekologie]
For lyrics, use the pull down menus to go to next page.

Related Posts