Happy Holidays and Merry Christmas! Cool Santa Hat Bikini Joggers!
Happy Holidays and Merry Christmas! Just for you, we have dug up some never-published Christmas photos! Something thats both cool and hot… wintery weather plus people in Santa hats running in their swimsuits. Photographed by a Mac user. Enjoy!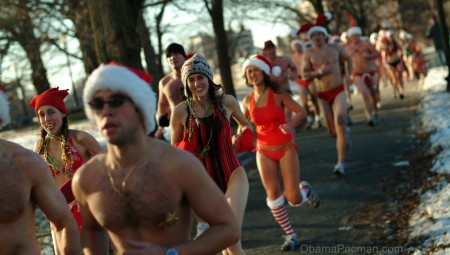 Wearing Santa hats, elf hats, and Christmas colors of red and green, a group of excited holiday spirits jogs in Boston Common in their swimsuits. Note the snow on the ground. We have no idea why, but here they are!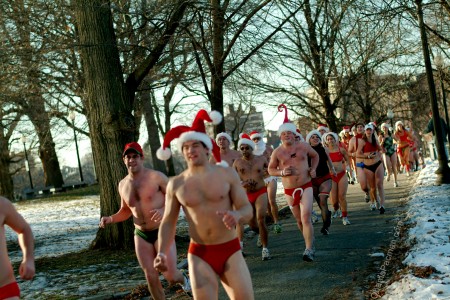 These runners brave the cold for a jog around Boston Common, the oldest park in the U.S.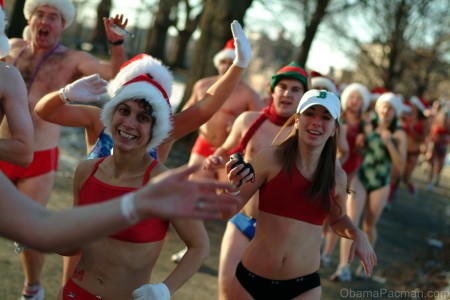 The photographs of the santa bikini joggers were taken by OP Editor in Boston on December 17, 2005.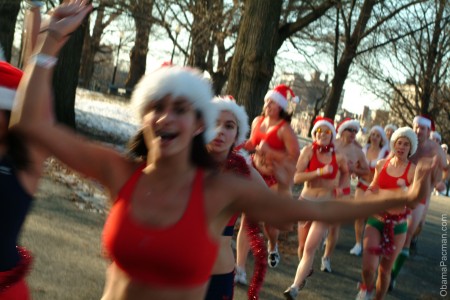 These photos might have been lost forever in our Apple PowerMac G4 file server if not for this site.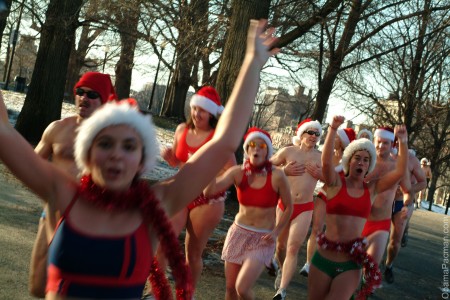 The cool runners surely beat this! Or maybe they are running from that plane?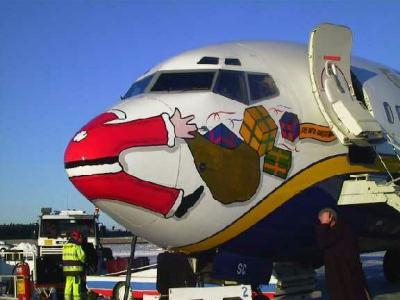 Here are some Boston related articles:
Hope you're all having a wonderful time with family and friends.
- ObamaPacman Editor

Related Posts