Humor: God Uses Mac, Backups Earth Using Apple Time Machine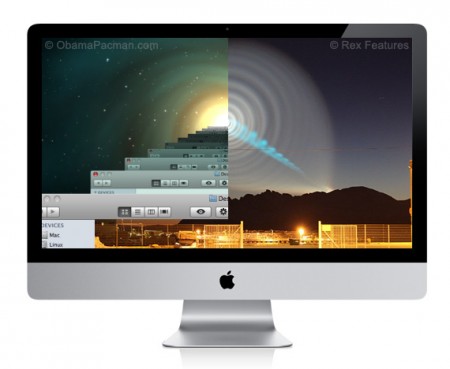 Remember those mysterious lights in the sky over Norway? Is it a portal into another dimension or Russian ballistic missile explosion? Think the official government statement is some kind of cover up? Think the truth is out there? Perhaps there is an out of this world explanation involving god and technology.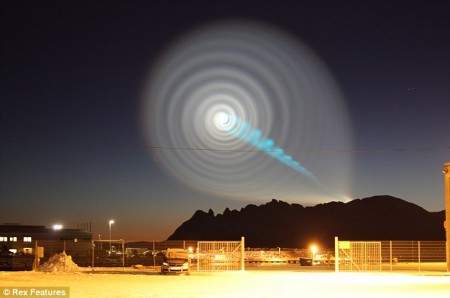 Macenstein reports that the mysterious spiraling lights over Norway looks like Time Machine, Apple's backup technology built into all recent Macs.
Apple Time Machine
Time Machine is an integral feature of Mac OS X Leopard and Snow Leopard. It provides a painless way to backup your photos, music, videos, documents, applications, and settings from your Apple computer. The Apple technology allows quick access to incremental backups.

Is it the Norwegian government simply backing up their computers with a giant Time Capsule in the sky? Macenstein reports that looks like God is making a wireless backup of the planet, perhaps anticipating a major crash in the near future.
Looks like the impacts of global warming will become more severe in the near future. Maybe they should laser the words the motto of Hitchhiker's guide to the galaxy –"Don't Panic!" into the sky?
via
Looks like the end is near… God backs up the Earth using Time Machine [macenstein]
Anyone for some Arctic roll? Mystery as spiral blue light display hovers above Norway [dailymail]
Apple Time Machine [apple]

Related Posts