Dude, Where's My Car? Augmented Reality iPhone App Can Help Find Your Car
If visual memory isn't your forte, there is an App for that. Often say: "Dude, where's my car?" Often drive and park at unfamiliar places, such as large concerts or fairs? Then you might need Car Finder, an iPhone app that helps its owners find their vehicle by using gps, compass, and augmented reality.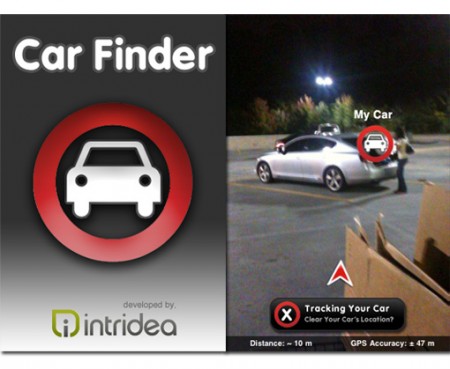 Car Finder works by using GPS and compass built into the iPhone 3gs. Just open the app to easily set vehicle location after parking. When it's time to find your car, whip out your iPhone. Car Finder will visually provide onscreen arrow pointing to the vehicle direction and how far away you are from the vehicle. Pretty neat.
Of course, as a GPS dependent app, it works best outdoors. If you park in underground garage with no GPS access, you can write down the location of your car in your iPhone notes, because underground garage are typically marked with parking floor and section.
For those who are forgetful, if you often parked at unmarked parking spaces in a large event, fair, or even the expanded parking spots at the mall for holiday shopping, this app might prove very useful. Available in Apple iTunes App Store for the low price of $0.99.
Car Finder App [iTunes link]
via Use Augmented Reality to find your car [tuaw]

Related Posts