Video: Celebrate New Years! Play "Auld Lang Syne" With iPhone App!
Auld Lang Syne is a song often performed to celebrate special occasions such as start of the New Year. Want to play it on your iPhone or iPod touch? Yes, there's an app for that. Not only is Chrimbell an easy and fun musical app to pick up, it's also free!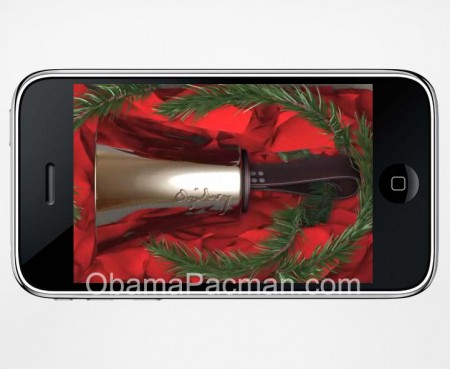 Works like a bell. User control the rhythm; each direction change plays a note.
Looks like a fun novelty that could possibly help burn a few calories and tone your arm. Just make sure you hold on so you won't have any wii style accidents.
Besides Auld Lang Syne, you can also play other holiday classics: Silent Night, Jingle Bells, and Ding Dong Merrily on High.
The songs even comes with on screen lyrics, although it will be impossible to read with the bell shaking motion. A nice touch nevertheless, might be useful for those who can read at superman speed. But please, don't sing along unless you have the voice for it! =p
Maybe someone should make exercise apps that work on the same principal. Any app developers up for making an iPhone app for musical boxing? Eye of the tiger!
Thanks to amazingv on etsy for the tip!
Chrimbell App [iTunes link]

Related Posts