Apple Laptops and iPods "Most Gifted" At Amazon
Apple products continue to be extremely popular this holiday seasons, leading the charts in multiple categories on Amazon's Most Gifted list. Three out of the top four laptops are Macs: Apple MacBook and MacBook Pro laptops. Ten out of the top ten portable media players / MP3 players are all Apple iPods.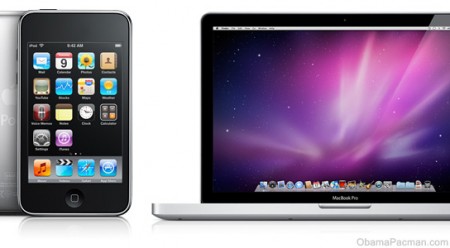 Apple laptops are doing very well. Top 2 most gifted laptops on Amazon are Macs. Apple iPod touch, iPod nano, and iPod classic top the chart in the Mp3 / portable audio video player category. On an unrelated note, Apple stock on Christmas Eve closed on record high of slightly above $209 per share.
Check the rankings at Amazon, images below go to Amazon:
Amazon, Most Gifted in Portable Audio & Video / Mp3 Players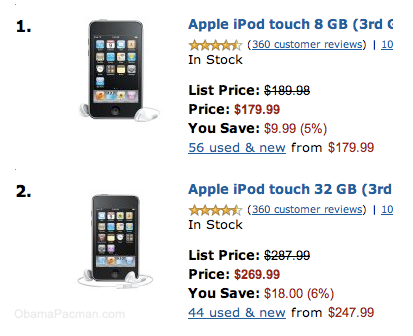 Amazon, Most Gifted in Laptops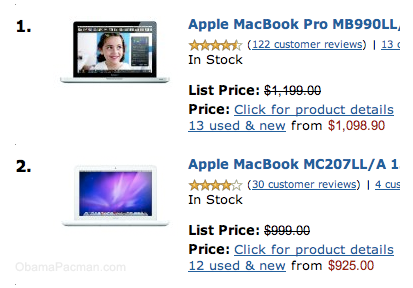 via
Apple's Laptops 'most gifted' at Amazon [9to5mac]
Most Gifted Portable Media Player
[amazon link]
Most Gifted Laptop
[amazon link]

Related Posts