Windows 7 Robot Apocalypse, Humorous Puppet Video
What happens if the robot apocalypse is taking place and killer robots are running Microsoft Windows 7? Hoggworks Studios makes fun of the inefficiencies of Windows in this humorous short video.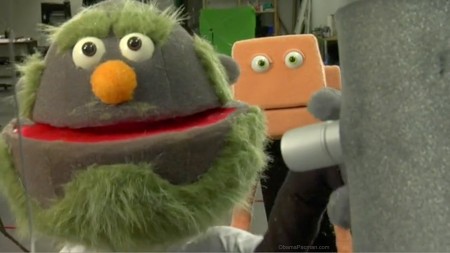 The witty video highlights the reliability of windows.
As most Windows users take for granted, one thing for certain when running Windows is the waiting game. The video touch on the requisite Windows experience of driver downloads, driver install, and forced software update. Plus the result of the forced Microsoft software update.
What about the alternative? They even mentioned something about the Mac OS X (pronounced OS ten). Well, we surely hope the killer robot company won't install Apple's OS X in its killer robots anytime soon.
Flash Video, Snitch & Langford – Apocalypse 7:

Apple computer users, unlike windows users, rarely have to wait a long time for app (program) or driver installs. So for the Mac users experienced in both Operation Systems, this video definitely falls under "that is so true" type of funny. =)
Yes, Hoggworks Studios used a more recognizable sounds of Windows XP for the robot sounds.
The puppet makers make other technology related skits with their other lively puppet creations, including Mosspuppet parodying Wall Street Journal principal technology columnist Walt Mossberg.
via
Windows 7 Apocalypse: Hard Reboot Gets a New Meaning [gizmodo]
Hoggworks Studios [hoggworks]

Related Posts