Scary: PCnormal Activity (Paranormal Activity, tech version)
It's Friday the 13th so here is a scary video for you. It highlights what happens when PC Monsters access the internet without parent oversight. The video is a spoof / parody of the movie Paranormal Activity.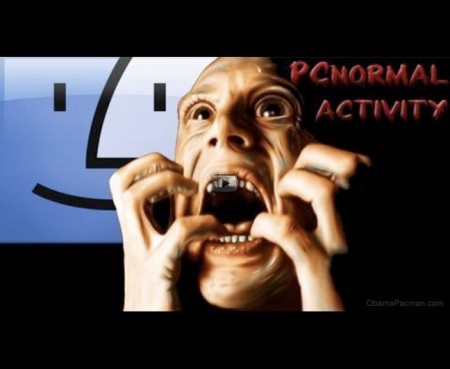 What inspired this video? The creator / film producer Peter Yan says: "I don't understand why PC users hate Macs and Mac users so much. Those quotes were picked from just some of many hatred comments from one of my previous videos."
Looks like some people have an unreasonable fear of the unknown.
For those who hates everything made by Apple, you should also boycott the World Wide Web, because World Wide Web is invented on the precursor of modern Mac.
Plus, Microsoft is try to look like Apple, so you should boycott Microsoft too. So what's left for the PC Monsters? Move your pc to Linux. Go ahead. I dare you.
via
This looks scary as hell [macenstein]

Related Posts