Microsoft Lost Intellectual Property Infringement Case in Chinese Court, Versions of Windows Banned in China
Chinese court ruled that Microsoft infringed a Chinese software maker's intellectual property, and must stop selling all PC operating systems containing the unlicensed software, effecting banning Chinese language editions of Windows 98 SE, 2000, XP, Server 2003 from China. What irony, considering Microsoft regularly campaigns for stronger intellectual property protection in China.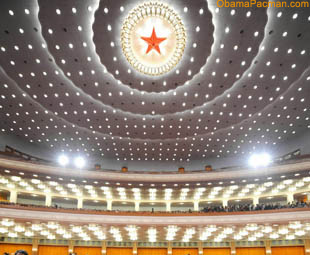 Wow, it's smack down week for Apple adversaries. First, court declares Mac "clone" maker Psystar "admitted counterfeit", now Microsoft fails in Chinese court.
On Monday November 16, 2009, the Beijing No 1 Intermediate People's Court ruled that Microsoft's use of two Chinese fonts developed by Beijing-based software company Zhongyi Electronic, was not covered by a licence agreement between the two, thus violated intellectual property rights of Zhongyi Electronics.
Chinese versions of Second edition of Windows 98, Windows 2000, Windows XP, and Windows Server 2003, found in violation, are expected to be banned from China once the ruling takes effect.
Banning ancient versions of Windows such as 98 Second Edition is probably just a formality and won't affect Microsoft's bottom line. However, the result of the court ruling might impact the large budget PC market in China, as Windows XP is commonly used for budget PCs there.
According to Zhongyi Electronics, "Microsoft only paid to use our software for its Windows 95 system." Zhongyi filed the case against Microsoft in April 2007.
Microsoft said it believes the use of the fonts in question is covered by its license agreement with Zhongyi, that they have a "legitimate right" for its use in Windows, and plans to appeal the verdict.
What about other versions of Windows? Vista performs poorly on budget PCs. Low end version of Windows 7 for budget PCs is generally considered crippled, with numbers of features available in XP removed by Microsoft, to up sell more expensive versions of windows.
Microsoft is as Microsoft Does?
So what do you think are the chances for Microsoft? If the MS defense is anything like their claims for the 2009 Microsoft Retail Store: "first store (firstard fail)" or "uniquely Microsoft," it probably won't work out too well for the Redmond company.
Leave a comment below on what you think!
References
Microsoft defeat in Chinese suit bans Windows XP [macnn]
Chinese court rules against Microsoft [financial times]
Microsoft ordered to stopping selling OS [China Daily]
Gallery
First 3 gallery photos of the actual: Beijing No 1 Intermediate People's Court. (thanks C.M.)
Last photo is the Chinese Parliament.


Related Posts