Court Declares Psystar "Admitted Counterfeit" in Mac OS X Copyright Infringement Case, Apple Wins Summary Judgement – Highlights

Continued from first Page of Apple vs Psystar, detailed court findings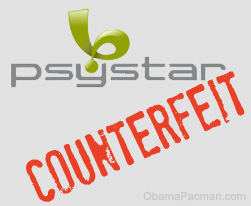 Anti-Trust / Copyright Misuse?
Psystar claims Apple is using Copyright to maintain control of what computers on which Apple's customers run Mac OS X, raising Monopoly and anti-trust concerns. But the court rejects that claim, instead the court affirms Apple's right to sell OS X to be used for Apple computers only.
Court:
"Psystar's antitrust allegations were dismissed in a prior order, and Psystar then chose not to pursue any antitrust counterclaims. The prior order stated, 'Apple asks its customers to purchase Mac OS knowing that it is to be used only with Apple computers. It is certainly entitled to do so." [p11 4-7]
"Apple has not prohibited purchasers of Mac OS X from using competitor's products. Rather, Apple has simply prohibited purchasers from using Mac OS X on competitor's products." [p11 27 - p12 1]
The court determined the "egregious examples of copyright misuse in the decision cited by Psystar provide further support for this order's determination that Apple has NOT engaged in copyright misuse." [p12 13-14] Talking about shooting themselves in the foot. Good job Psystar.
What About Microsoft?
Side note: keep in mind that Microsoft DOES offer an incentive to computer makers from NOT USING or ADVERTISING COMPETITOR PRODUCTS (example: competing operating system such as Linux). Apple does not. You can make up your own conclusion on if any business might be using anti-competitive means / abusing its market powers to maintain their market share.
Continue reading using the navigation elements on top or on the bottom of the page…

Related Posts