Court Declares Psystar "Admitted Counterfeit" in Mac OS X Copyright Infringement Case, Apple Wins Summary Judgement – Highlights

Continued from first Page of Apple vs Psystar, detailed court findings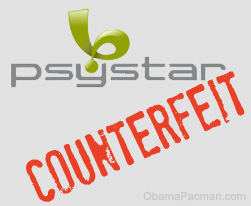 Owner of lawfully made copy can resell the copy
Distribution Rights of "First Sales"
Psystar claims that its conduct is protected under Section 109 first-sale doctrine: that owner of a particular copy lawfully made can resell the copy without the authority of the copyright owner.
Court: Even if Psystar was the owner, which it is not, the copies are not lawfully made. Court calls Psystar's way of reproduction as admittedly counterfeit.
"Section 109 provides immunity only when copies are 'lawfully made. The copies at issue here were not lawfully manufactured with the authorization of the copyright owner'." [p7 13-15] "The first-sale doctrine does not apply to an admittedly counterfeit unit." [p7 20]
No Evidence of Legitimately Purchased Mac OS X DVD
Psystar didn't even attempt to indicate that it had bought legitimate copies of Mac OS.
Court finding: "Psystar asserts on its motion that it includes a Mac OS X DVD with every Psystar computer it sells. There is no sworn evidentiary support for this assertion in Psystar's motion." [p7 24-25]
Continue reading using the navigation elements on top or on the bottom of the page…

Related Posts