Court Declares Psystar "Admitted Counterfeit" in Mac OS X Copyright Infringement Case, Apple Wins Summary Judgement – Highlights

Continued from first Page of Apple vs Psystar, detailed court findings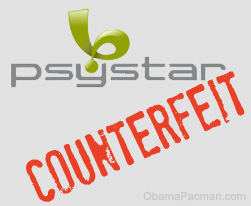 Background
Using Apple as Free R&D
Apple started the personal computer revolution with the Macintosh at the time when people thought mainframes are it, and there is no reason for an individual to use a computer. Unfortunately Apple did not had proper intellectual property protection in its early days (nobody did), resulting in Microsoft plagiarizing Apple's Mac OS (initially provided to Bill Gates to developer software for the Mac OS). Microsoft plagiarizing of the Mac OS resulted in Windows which many regard as an inferior imitation. Furthermore, Microsoft used anti-competitive practices to gain dominance in the personal computer industry, even using its power to force Apple to license the GUI of the Mac OS via a contract loophole. (The U.S. and European justice departments both tried to protect the free market, but the legal systems were too slow to intervene. Microsoft was eventually FOUND GUILTY BY BOTH U.S. and European government of anti-competitive practices but it was too late.)
Myth: Mac Costs More
After 30 years after the first Mac was revealed to the public, Apple computers with Mac OS still has an edge over competitors in superior usability (which actually results in lower total cost of ownership), but to produce superior usability of the refined Mac OS, it requires thinking outside of the box and higher research and development (R&D) investment by Apple.
Higher investment into R&D results in higher overall cost. The higher overall cost of Apple computers is spread between cheap software subsidized by expensive, purposely designed hardware. Therefore some people have the false perception that Macs unnecessarily cost more.
It doesn't mean Apple products are more expensive though. One of the fundamental principals of economics dictate that if the product is more desirable, then the market would be willing to pay a higher price.
But price isn't everything. A higher perceived upfront cost (of Macs comparing to generic PC boxes that usually lack certain Apple specific innovations) even if true, actually should not matter, if it can result in a lower total cost of ownership.
Where Psystar Comes In
After 2006, with the switch of Apple computer architecture from IBM processors to Intel processors used in common PCs, enthusiasts began experimenting with modifying the Mac OS so they can have the benefits of running Mac OS X but do it on the cheap by using generic PCs, without subsidizing Apple's development costs via buying Apple hardware that are made to work with the Mac OS. The enthusiasts release their hacks for other enthusiasts to use for free.
Psystar is trying to take advantage of the situation by using software made freely available by enthusiasts for experimentation with Mac OS and tried to make a business around it. Their business effectively produced counterfeit Macs (with modified Mac OS X) without the R&D expense incurred by Apple, therefore undercutting Apple's prices. Psystar's counterfeit Macs are marketed to people who do not want to recognize or pay for Apple's hard work.
Some people mistakenly calls Psystar "Open Computer" Mac "clones," ignoring the definition of a clone: exact replica. They dream that they'll be getting something identical to a Mac made by Apple. However, Psystar counterfeit computers leave out components that are typically standard on Apple computers such as wireless wifi 802.11n networking ($99 option), bluetooth ($40 option), firewire 800 ($79 option), keyboard and mouse ($29 or $49 option, non-Apple), quietness of authentic Macs ($?), and Apple's industry-leading AppleCare technical support ($?).
Some had thought that Psystar can potentially be Microsoft of the 21st century or at least change the tech industry. Fortunately Apple no longer work only on assumption that people will do the right thing (although Apple still trust its end users with OS X by keeping the Mac OS serial and activation free). Instead, Apple has built legal walls to protect its intellectual properties from third parties looking to benefit from Apple's investments. This includes having an EULA (End-user license agreement) that is inline with standards of tech / software industry.
After Psystar started blatantly selling counterfeit computers, Apple took Psystar to court over the matter to protect its intellectual properties.
To the surprise of some and to the anticipation of others, Psystar continues to lose miserably in the latest round of legal action. But why? Didn't Psystar have a good case? What are the highlights of the court findings?
Continue reading using the navigation elements on top or on the bottom of the page…

Related Posts