Court Declares Psystar "Admitted Counterfeit" in Mac OS X Copyright Infringement Case, Apple Wins Summary Judgement – Highlights

Continued from first Page of Apple vs Psystar, detailed court findings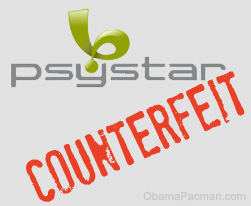 Apple vs Psystar Court Case History
The latest judgment is another set back in a long line of set backs.
The first Psystar legal team, Carr & Farrell, which even had a win against Apple, had their counterclaims against Apple dismissed.
Owing its previous legal team from Carr & Farrell over $88,000, in May 2009 Psystar tried to get a free ride by attempting to use Chapter 11 bankruptcy to delay the law suit and fend off creditors (including their own lawyers).
The Chapter 11 filing was dismissed in a Florida court in August 2009. The court also ensures that Psystar will not be able to file for Chapter 7 bankruptcy.
July 2009, Psystar got a new legal team from Camara & Sible, which is not even familiar with the California court system, as Camara & Sible normally practice in Texas.
Few months later, in September 2009, a lawyer with ministerial capacity with the Psystar legal team withdrew himself from the case and tried to distance himself from the Psystar case.
November 2009 delivers another round of defeat for Psystar, with the summary judgment win for Apple. Bulk of Psystar's arguments is rejected by court.
Trial for the legal action is scheduled to start in January 2010. Anyone has the delusion that the counterfeit maker will win?
Continue reading using the navigation elements on top or on the bottom of the page…

Related Posts