Court Declares Psystar "Admitted Counterfeit" in Mac OS X Copyright Infringement Case, Apple Wins Summary Judgement – Highlights

Continued from first Page of Apple vs Psystar, detailed court findings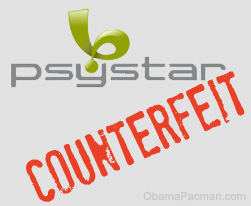 Conclusion
Psystar not only sells software available for free (made by hard work of enthusiasts and release for free), they invested and contributed nothing to the R&D of Apple's Mac OS X, but somehow feels entitled to use other people's work as a distinct feature to set them apart from the generic PCs running Windows. Most people would call Psystar's behavior ethically and legally wrong, and the latest court findings support the logical perspective.
Using unambiguous language such as "rejected, fails, and never fully addresses the issue," the court not only reached the conclusion that Psystar "admitted counterfeit" by using the same evidence Psystar provided, the court also cast doubts on Psystar's central arguments. The findings also upheld Apple's EULA while determining that Psystar have violated copyright laws. In addition, the court vindicated Apple from Psystar's claim of being anti-competitive. The court determines that Apple is not abusing its intellectual property rights to stop people from using non-Apple products.
Additional claims by Apple remain for trial, scheduled for January 2010.
Given Psystar's business history, weak legal arguments, and the latest court finding, Psystar's future look pretty grim. We hope that the unethical counterfeiter gets the smack down. Or gets fried. Does something smell like bacon?
References
Psystar shot down in flames – Groklaw reports [9 to 5 Mac]
Apple Wins Like a Champ – Psystar is Toast — What? You're Surprised? [groklaw]
Court Document: Apple Inc, Plaintiff v. Psystar Corporation, Defendant, Case C 08-03251 WHA, Order Re Cross Motions For Summary Judgment [PDF on groklaw] [alternative copy: PDF on ObamaPacman]
Note: Example reference of court findings in this article: [p5 13-14] would be referring to Page 5 line 13-14 of the court findings PDF. Yes we understand it is not legalese.
Apple earns key legal victory against Psystar [appleinsider]

Related Posts