Cameron Diaz, Actress, Model, Hollywood Star, Mac Celebrity Girl
Former model Cameron Diaz is known for her roles in There's Something About Mary, Charlie's Angles, Shrek, and more. She is the top-earning actress between June 2007 and June 2008, making $50 million dollars in 12 months. Of course, as a successful creative, Cameron Diaz uses a Mac.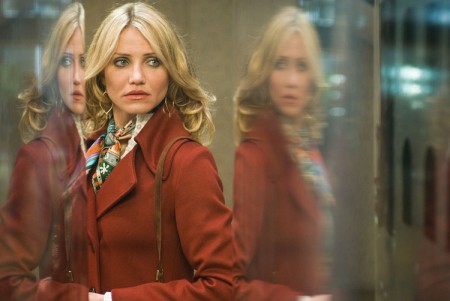 Here is Cameron Diaz walking from her car with her Apple MacBook Air laptop.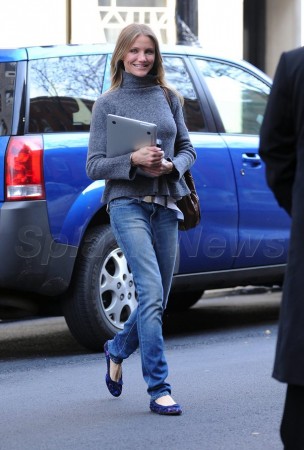 Smart and a quick learner, she started acting lessons after obtaining the leading role for movie "The Mask." The Mask made a few hundred million dollars in total receipts.
She quickly earned her star on the Hollywood Walk of Fame.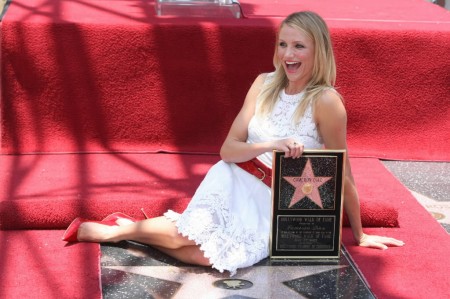 Other memorable movies include There's Something About Mary. Here is Cameron Diaz in the classic scene from the film:
Cameron Diaz with co-stars of Charlie's Angels: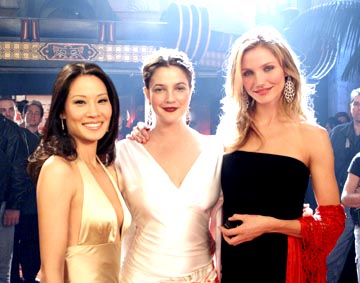 Cameron Diaz is the voice of Princess Fiona in Shrek:
Upcoming Movie: "The Box"
Cameron Diaz is starring in new horror / thriller movie, "The Box." It is directed by Richard 'Donnie Darko' Kelly, and will be in theaters on November 6, 2009.
via
Celebrity Mac Chick Sighting: Cameron Diaz

Related Posts