Awesome Music Video: unboxing New 21.5 inch Apple iMac
Great unboxing video of Apple's newest iMac, with a very cool stop motion animation intro. Model: late 2009 Apple iMac with LED-backlit IPS display with the wireless Magic Mouse, world's first Multi-Touch mouse.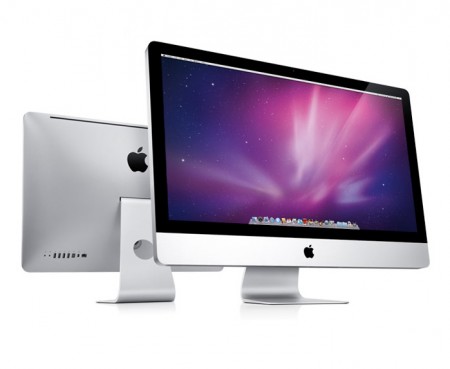 Here is the video by creative Peter Yan:
Like the story? Share the article with friends by using the "Share / Save" button below, and check out video category on ObamaPacman.com
via
New 21.5-inch iMac unboxed! [peteryan.net]
iMac Specs Highlight (Late 2009)
Display
This line of iMac uses LED-backlit IPS display which is a premium class display with high color consistency and performance. 21.5″ has native 1080p HD display, 27″ has even more pixels (2560×1440).
Aspect ratio is 16:9 widescreen. The display glass goes to the edge.
Processor
All models can are available with Intel Core 2 Duo processors.
The 27″ iMac has additional CPU options 2.66GHz Quad-Core Intel Core i5, or configured with 2.8GHz Quad-Core Intel Core i7 (FASTEST).
RAM
21.5-inch iMac has 2 slots, for up to 8GB of RAM
27-inch iMac has 4 slots, for up to 16GB of RAM
Where to get it
Amazon
Free shipping, no tax to most locations, frequently comes with a discount.
Compare Prices on Amazon
For more info about iMac
Apple iMac [Apple]

Related Posts