Amazing BioShock Big Daddy Costume Maker Harrison Krix is a Mac Guy

Continued from first Page of amazing BioShock Big Daddy Costume
Underwater Photo Shoot
Harrison wanted to have an underwater photo shoot at an aquarium to perfect the authentic look. Months after the convention, he finally got his wish.
Photo shoot took place at the Georgia Aquarium in the "Ocean Voyager" and "Tropical Diver" sections. Harrison wore the suit while his fiancée, Emily dressed up as the creepy Little Sister for the photo shoot.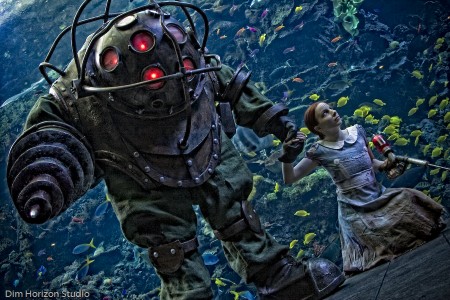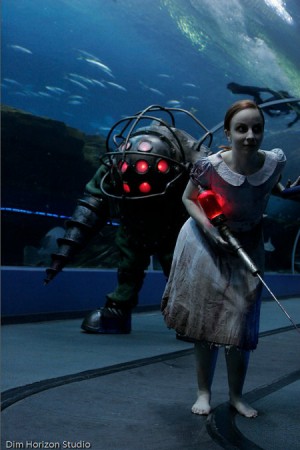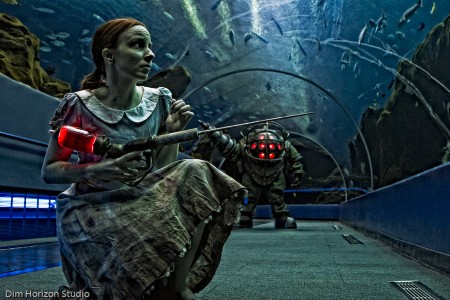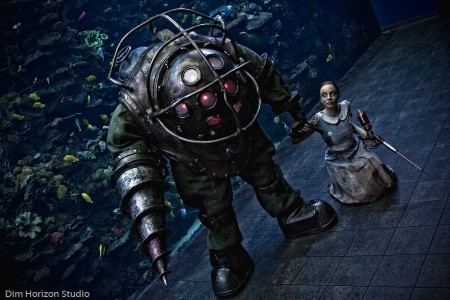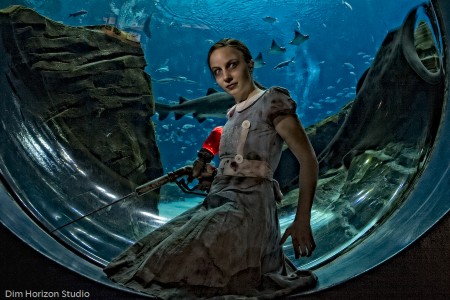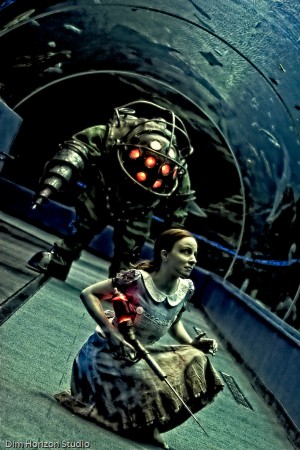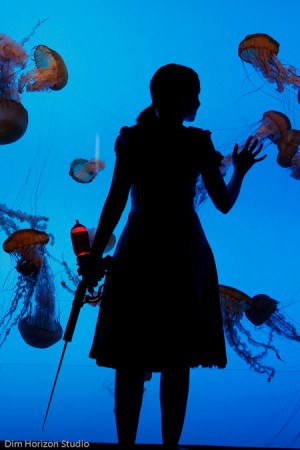 Ebay Auction
The BigDaddy costume is on the auction block to fund Harrison's future projects.
Auction description humorous highlights:
The left arm has controls built in for moving the fingers and thumb. These are rudimentary, but provide some movement. You can't pick up a beer, but you can almost flip someone off.
Walking anywhere in this suit is very difficult, due to the massive crowds of people which will be asking for photographs. Just turn on drill arm and keep walking; they'll move.
Creepy Fiancée shown is not part of this auction.
BioShock Big Daddy Ebay auction, ends December 3, 2009
Edit: Auction is over. Winning bid is $2000 before shipping cost (or pick up).
Here is the auction page earlier in the day near when the auction was posted, with the hit counter at 9 views. As of this posting, there are over 3000 views and 25 bids.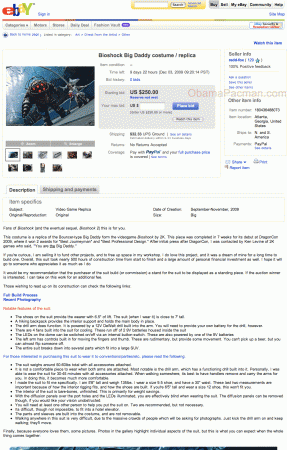 References
AMAAAZING Bioshock Cosplay At Aquarium [geekologie]
Big Daddy (Bioshock) construction [volpin props]
Aquarium Photoshoot! [volpin props]

Related Posts