Alicia Keys, R&B Singer, Multiple Platinum Recording Artist, Celebrity Mac User
Alicia Keys is an American recording artist with an amazing voice. Her unique musical style falls under very diverse genres, encompassing Soul/R&B/Pop/Rock. So far Alicia Keys has sold over 30 million albums, with 12 Grammy Awards Wins, plus numerous other awards and nominations. And she is a long time Mac user / Apple addict.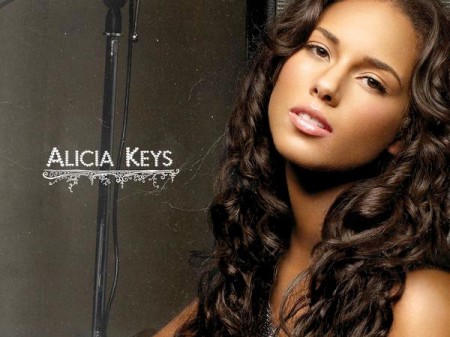 In the Cover story for the February 2005 issue of Lucky magazine, Alicia Keys describes her method of buying music: "I'm addicted to iTunes. I buy one song and then another and the next thing I know, I've spent a couple of hundred dollars." Keys mentioned in the interview that she carries those tunes with her on her ultralight Apple PowerBook G4 laptop.
Thanks to Amazing Accessories on Etsy for the tip.
Better known for the combined use of her voice and classical piano in her delightful music, Alicia Keys is more recently photographed in the record studio using her Apple MacBook laptop.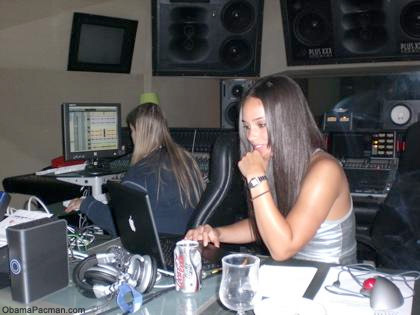 Alicia Keys Albums
Her albums: Songs in A Minor, The Diary of Alicia Keys, Unplugged (Live), As I Am, all earned Platinum and Multiple Platinum for their popularity.
The most recent James Bond film, Quantum of Solace, features the first duet in Bond theme history: title track "Another Way to Die" by Jack White and Alicia Keys.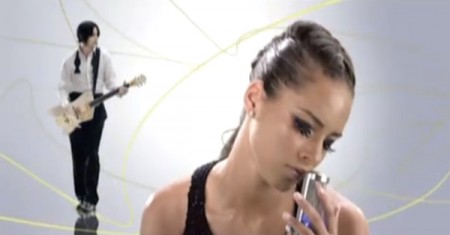 Her new album: The Element of Freedom, will be available on December 15, 2009, is available for pre-order on amazon.
Alicia Keys Music Videos
Here are some music videos of Alicia Keys' amazing songs. The music can be bought from iTunes or Amazon
.
James Bond Theme Song – Jack White & Alicia Keys: 'Another Way To Die'
Alicia Keys – Falling (Live)
Alicia Keys – No One (Live)
Alicia Keys – The Thing About Love (Live)
Thanks to Amazing Accessories on Etsy for the tip
via
Alicia Keys boosts radio's competitors [radio business report]
Alicia Keys MySpace Page [MySpace]
Buy Alicia Keys CDs
on Amazon

Related Posts