Study: iPhone leads in satisfaction for consumer, business smartphone users
JD Power's latest 2009 phone satisfaction study ranks the Apple iPhone again with top score for all consumer and all business smart phones.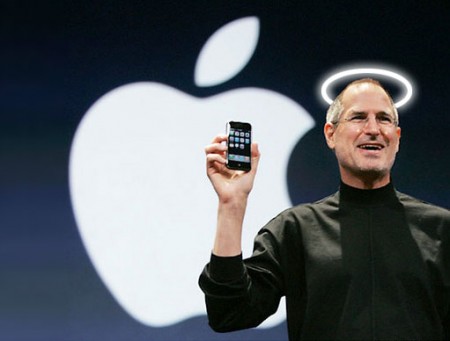 Measuring customer satisfaction across several key factors:
Ease of operation
Operating system
Features
Physical design
Battery function
JD Power's 2009 wireless satisfaction study ranks Apple as market leader in smartphone user satisfaction. Microsoft windows mobile phones remains below industry average.
Top Consumer Smartphone: Apple iPhone
Apple ranks highest among manufacturers of smartphones used primarily for personal reasons with a score of 811, followed by LG with 776, and RIM with 759.
Top Business Smartphone: Apple iPhone
Apple also takes top score for business phone category, ahead of other smartphones that are marketed as business phones, such as the RIM BlackBerry. BlackBerry only scored 724, while iPhone scored 803 for workers in the business phone category.
Previous Study (2008)
Apple iPhone also receives highest satisfaction for smartphones in the 2008 JD Power study.
2009 Wireless Phone Satisfaction Study Volume 2 [J.D. Power and Associates]
via
iPhone widens lead in JD Power study [electronista]

Related Posts