Star Wars: Uncut, fan film made by Mac creative, Trailer (video)
Now this looks like fun. A film interpretation of Star Wars: A New Hope is being made by putting together 15 second fan-made (yes, you) portions of the movie. The cool concept is made by Mac guy Casey Pugh and his associates. See the trailer below.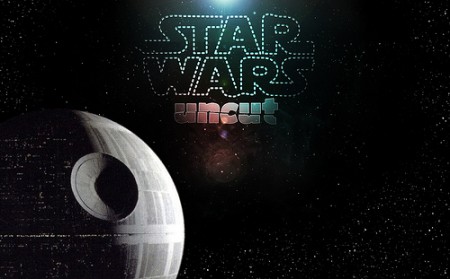 Star Wars: Uncut Movie Trailer (FLASH video):

Casey Pugh, the creator of Star Wars: Uncut, is a Mac guy. Looks like he is trying to pull a Beyonce by using his Apple MacBook Pro laptop at the pool. Going with the Halloween theme, Casey has a mask on.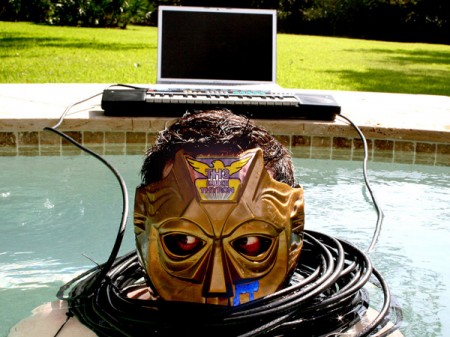 A scene even uses a more modern form of communication: Apple iChat instant messaging client, also used by celebrities such as Bruce Willis. That must be the winning formula, as opposed to the dark side using Microsoft products (Article: Microsoft Photoshop fail).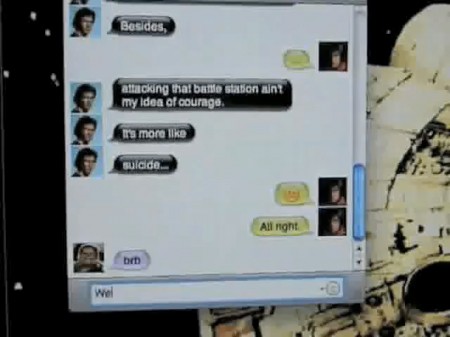 Star Wars: Uncut consists of all kinds of videos: good acting, funny acting, ghetto costumes, stop motion, animation, and more! Don't you wish George Lucas thought of this (instead of making the prequels such as Phantom Menace)?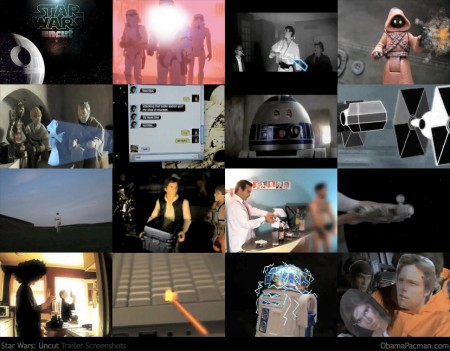 You can still claim a 15 second part of your movie and submit your interpretation of that scene! User submissions cannot contain original sound track, but you can sing. Good exercise for the right hemisphere of the brain.
Here is soundtrack & audio of Star Wars: Uncut being worked on using Apple Logic Pro software.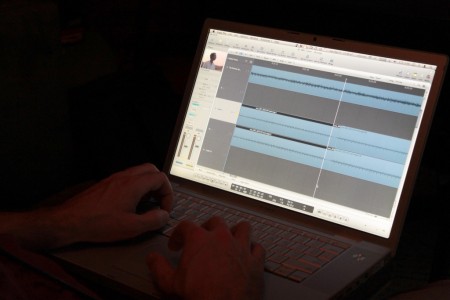 Excellent idea with really great edits, don't you think?
via
Lookin' Gooood: Star Wars: Uncut Trailer [geekologie]
Star Wars: Uncut [Official Site]
Photos Credit: Mac and Sound Edit [Casey Pugh, flickr]

Related Posts