Star Trek Director J.J. Abrams is a Mac guy
The 2009 Star Trek is a highly rated film, earning over quarter billion dollar at the box office in 6 months. The hit action movie is directed and produced by Jeffrey Jacob (J.J.) Abrams, also known for his creative roles in popular TV shows Felicity, Alias, Lost, and Fringe. Abrams also directed Mission: Impossible III.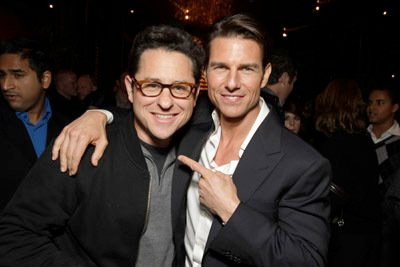 Director J. J. Abrams is a Mac user. He even uses his Apple MacBook Pro on the Star Trek Enterprise bridge.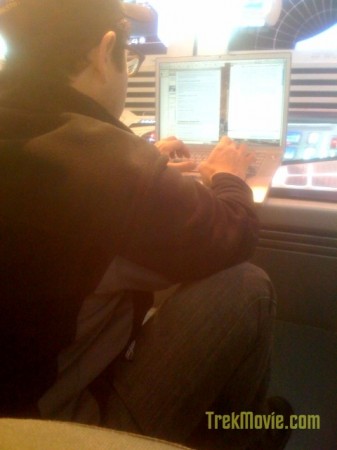 J.J. Abrams directing the cast of the eleventh Star Trek on the Enterprise bridge.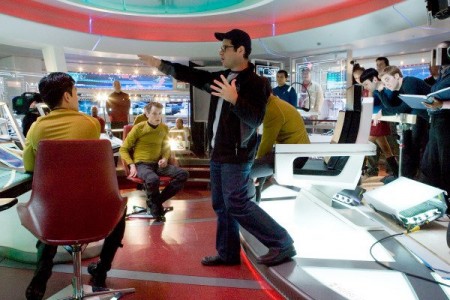 Here is director JJ Abrams & executive producer Bryan Burk chatting on Star Trek film set with fans between shoots.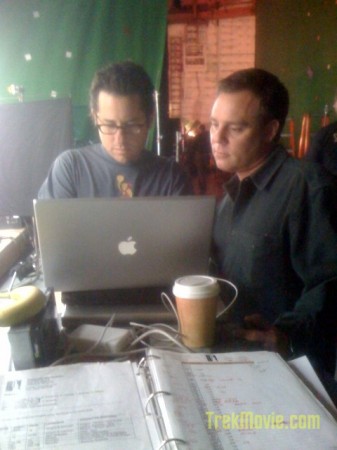 Here is J.J. Abrams with actress Zoe Saldana / Nyota Uhura.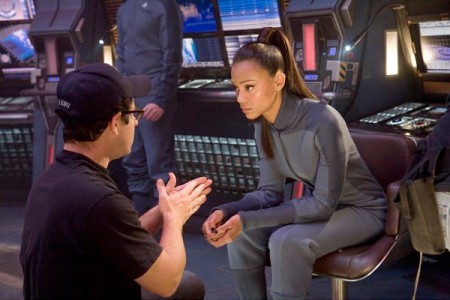 He also directed Mission: Impossible III. Tom Cruise called J.J. Abrams offering a job as a director for the film after having binge-watched the first two seasons of Alias. Here is J.J. Abrams directing Tom Cruise / Ethan Hunt.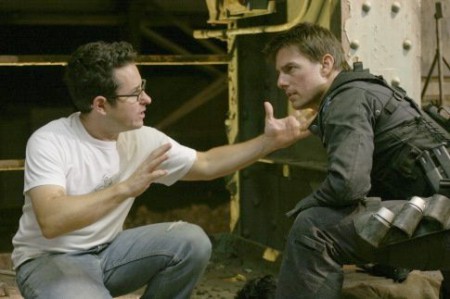 Alias is an incredible tv show. Abrams is the creator, writer, executive producer, and director of the great show. And they use Macs on the show.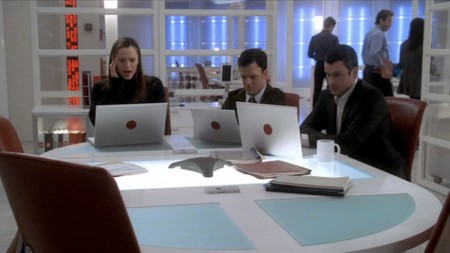 J.J. Abrams has received multiple awards and nominations for Lost, including Emmy win in 2005 and Golden Globe in 2006.
Here is Abrams with his 2005 Emmy Award for Lost: Outstanding Directing for A Drama Series.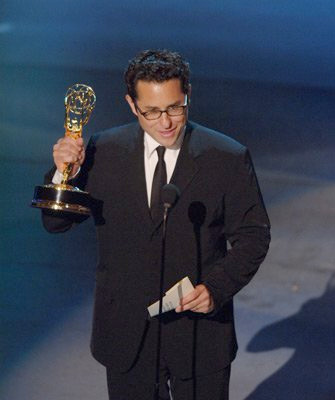 Who says creativity doesn't pay? Net worth of J.J. Abrams is estimated to be around 17 million dollars.
The Prime Directive: "Use no Windows" [macenstein]
J.J. Abrams [imdb]

Related Posts