Philadelphia International Airport uses Macs to reduce cost
PHL is the 11th busiest international airport in the world in 2008 in terms of take off and landing. Its expansion requires a modern, multimedia-capable flight information system that is easy to scale and maintain. A Mac based system managed by Apple software was selected for its low total cost of ownership.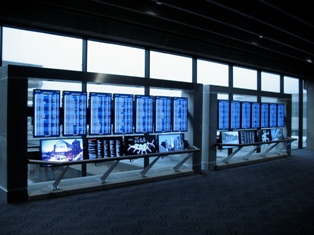 Originally dedicated as the "Philadelphia Municipal Airport" by Charles Lindbergh in 1927, it became Philadelphia International Airport in 1945.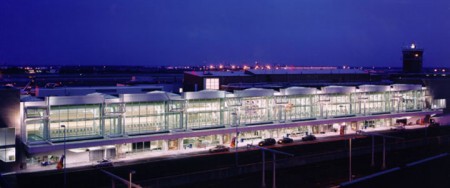 Serving around 30 million passengers per year with economic impact of over $14 billion dollars, Philadelphia International Airport needed a state-of-the-art flight information systems based on modular, scalable design.
A Mac OS X based solution was first considered due to its capabilities and stability.
AirIT, contractor for the project, ported its Flight Information Display System from a PC environment to the Mac in just a few weeks.
Reduced TCO
The decision to adopt the Mac platform was based largely on total cost of ownership.
The Mac based system requires only a quarter of the IT staff that similar, non-Mac-based installations normally require.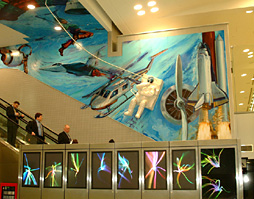 Apple software's capabilities have streamlined their system to produce a time saving of nearly 70 percent for maintenance tasks. With Apple Remote Desktop, updating all the computers can be completed in less than a day versus the 5 to 7 days typical for such environment.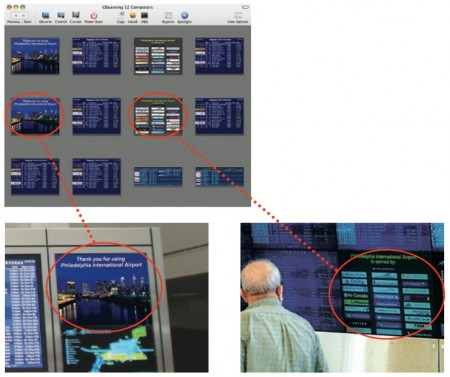 Apple Remote Desktop software's intuitive tools – such as Automator actions, remote drag and drop, and remote copy and paste – help perform otherwise repetitive and tedious tasks with relatively little pain. It can even run UNIX scripts on remote computers, distribute software in an automated fashion, and monitor the status of each display across the entire terminal.
Upgrading to Macs even help to address airport security concerns: "With Apple Remote Desktop 3's Curtain Mode, we no longer need to be concerned about revealing sensitive system information to the public whenever a change needs to be made via a client machine's GUI."
via
Philadelphia International Airport guides travelers with Mac-based solutions [Apple PDF 0.4MB]
History of Philadelphia International Airport [PHL]

Related Posts