Microsoft Tries to Copy Apple Store, Scottsdale AZ Store Opening Reveals Extent of Blatant Plagiarism

Microsoft calls the design of their new Store "Uniquely Microsoft." But is it really unique? Start reading from first page of: Microsoft New Store, Unique or Apple Store Copy?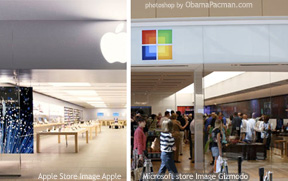 Copy Machine Malfunction
Most people would think if you are going to copy the look, feel, and org chart of the Apple Store, it would be logical to copy Apple's employee color coding. But this is Microsoft we are talking about.
Guess what? Microsoft did not copy the usability of the Apple Store.
Gizmodo reports "don't rely on the [Microsoft] store employees to be color-coded for your convenience." Microsoft Store employees can wear any one of four colored shirts at random, so you have to ask around to get the right person.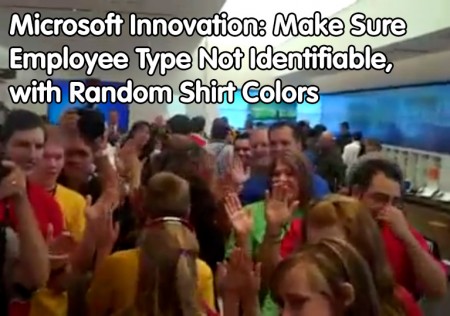 Looks like the Redmond copy machine malfunctioned in this case. Similar to Windows, where users have to search around for some things aimlessly, you have to search the Microsoft store aimlessly for a particular type of employee.
Continue reading using the navigation elements on top or on the bottom of the page…


Related Posts