Microsoft Tries to Copy Apple Store, Scottsdale AZ Store Opening Reveals Extent of Blatant Plagiarism

Microsoft calls the design of their new Store "Uniquely Microsoft." But is it really unique? Start reading from first page of: Microsoft New Store, Unique or Apple Store Copy?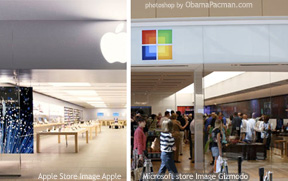 Microsoft Claims: Design of New Store "Uniquely Microsoft"
So what about the design of Microsoft's new store?
The Corporate vice president of Microsoft Retail, David Porter states "design of the stores is uniquely Microsoft." Here is Microsoft's official press release[1] with his quote: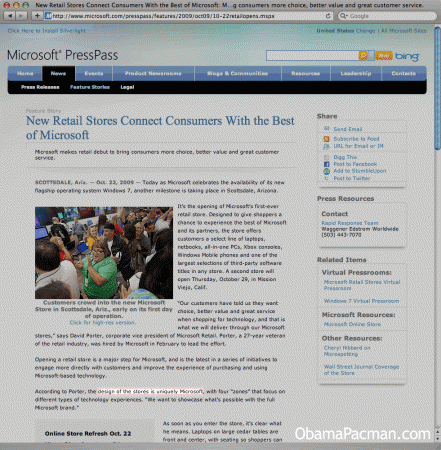 Microsoft says so, so it must be true.
Reality: Microsoft Actual Intentions
It's not a surprise that Microsoft will attempt to counterfeit the Apple Store's look, feel, and process.
Apple is one of the most admired companies in the world.
Apple, with its iconic and highly successful Apple Stores, is called "America's best retailer" by Fortune Magazine[4]. Apple products and service (offered by Genius Bar at the Apple Store) leads the industry in customer satisfaction.
So how did Microsoft try to create something "Uniquely Microsoft?" By hiring former Apple employees.
Not only did Microsoft hired former Apple real estate chief George Blankenship as a consultant, Microsoft tried to poach former Apple employees and tries to hire people using a copy of Apple's playbook.
Continue reading using the navigation elements on top or on the bottom of the page…


Related Posts