Microsoft Tries to Copy Apple Store, Scottsdale AZ Store Opening Reveals Extent of Blatant Plagiarism

Microsoft calls the design of their new Store "Uniquely Microsoft." But is it really unique? Start reading from first page of: Microsoft New Store, Unique or Apple Store Copy?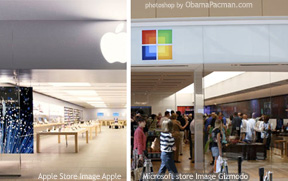 Microsoft's First Failed Store: Back to 1999
Microsoft's 2009 Press Release[1] calls the Scottsdale, AZ store as "the opening of Microsoft's first-ever retail store."
Microsoft says so, then it must be true. Or is it?
The Scottsdale AZ store is actually NOT Microsoft's first store. The first Microsoft Store, MicrosoftSF, was unveiled over 10 years ago, on June 16, 1999 in Metreon Center, San Francisco. A Microsoft Press Release from 1999 confirms it[2].
There were no Apple Stores for them to copy at that time, so this is what Microsoft came up with.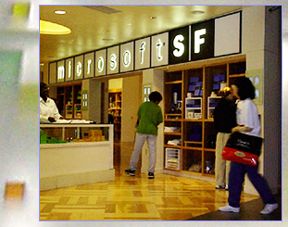 Such a bland place.
Steve Ballmer, Microsoft President even said, in 1999: "We are delighted to be able to showcase in this one-of-a-kind retail environment the entire range of Microsoft software and hardware."
MicrosoftSF offers more than 160 Microsoft software and hardware products. It is a "retail environment" that is suppose to be a "fun and informative place for people to shop for technology products."
It was not very popular. Many report the Microsoft Store as deserted. Typical number of visitors are in the single or low double digits.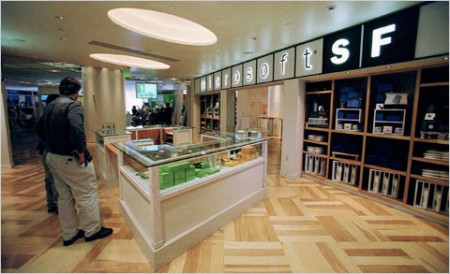 Microsoft's first retail store closed week of November 1, 2001 after slightly over 2 years.
The excuse: it was closed because MicrosoftSF, Microsoft first retail store "no longer fit the company's core business priorities[3]."
Continue reading using the navigation elements on top or on the bottom of the page…


Related Posts