Microsoft Tries to Copy Apple Store, Scottsdale AZ Store Opening Reveals Extent of Blatant Plagiarism

The Redmond Copying Machine is at it again. This time, instead of attempting to rip off the look (but not the usability) of Apple's Mac OS or Apple's other innovative products, the Microsoft copiers attempt to parrot the iconic Apple Store.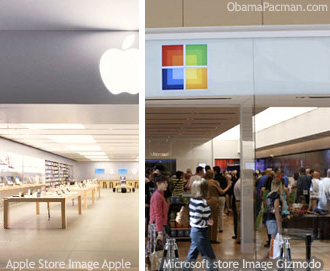 Always following Apple's steps, Microsoft opened its "first" brick and mortar store in Scottsdale Arizona on October 22, 2009. Microsoft even has the audacity to call the design of new store "Uniquely Microsoft." But is it unique? Is it Microsoft? Read on.
Fun video comparison with Apple Store opening on Page 5.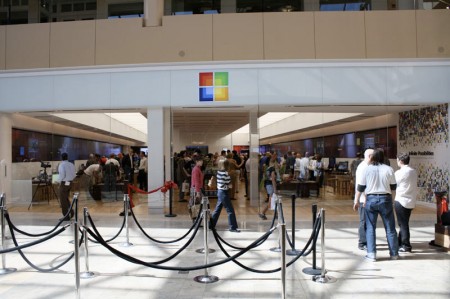 Continue reading using the navigation elements on top or on the bottom of the page…


Related Posts