10 Cool Apple iPhone and iPod Costumes
It's time for halloween. Here are 10 cool Apple iPod iPhone costumes for your viewing pleasure. Including the best costume ever: portable 40″ battery powered giant iPhones (with video).
First 9 Cool iPod & iPhone Costumes
(First 9 costumes in no particular order)
Dads and his kids in iPod costumes. Dad wears giant iPod headphones connected to the iPods. Pretty humorous, with the kids always in dad's ears. Yeah, that's going to last awhile, in stereo too!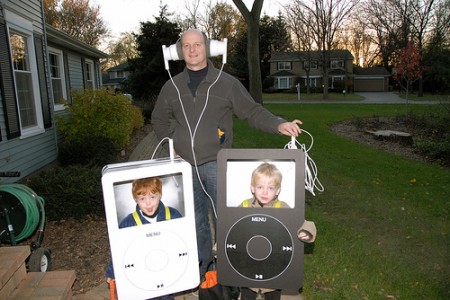 Nice doggie with a very well made iPhone costume. Clever touch using headphone for the leash.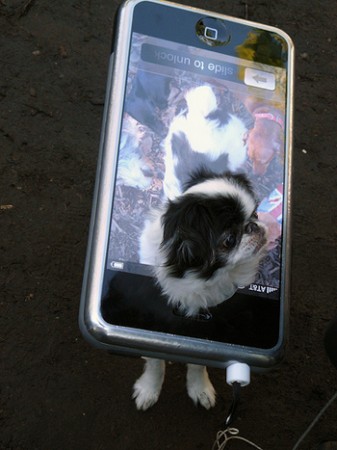 Couple with their iPod / iPhone earbud costumes. Working speakers are integrated, and looks like some rope for some tricking.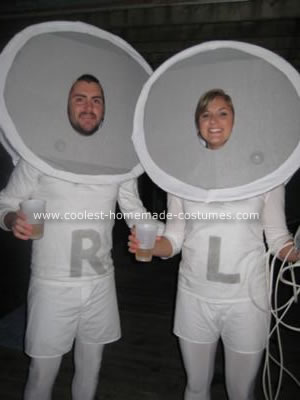 Girl with definitely hand made costume. Nice effort.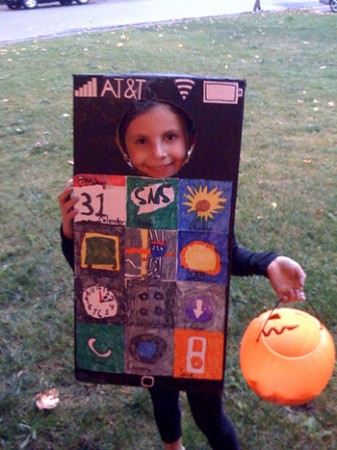 Couple with pink iPod and iPhone costume.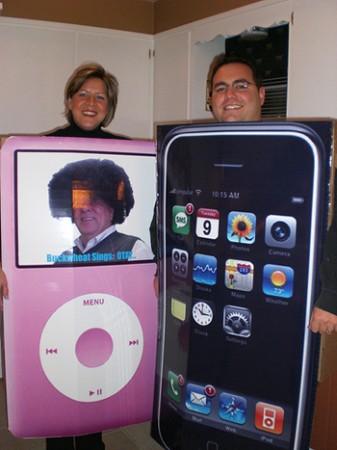 Dog with iPhone cape (yes it looks like it's tied town in 2 spots, but almost looks like a cape). Perhaps a mask too?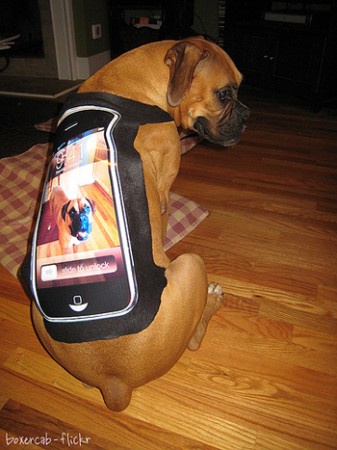 Toddler with green iPod costume. Nice Apple / iPod logo in the back side.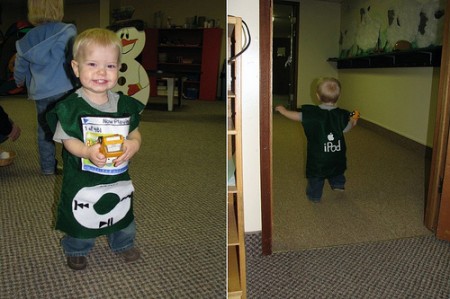 Girl wearing white iPod with iPod earbuds for belt.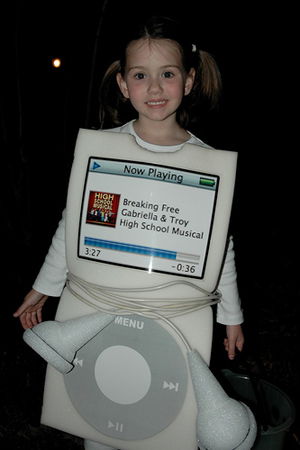 iPhone as frame for baby stroller. Nice framing.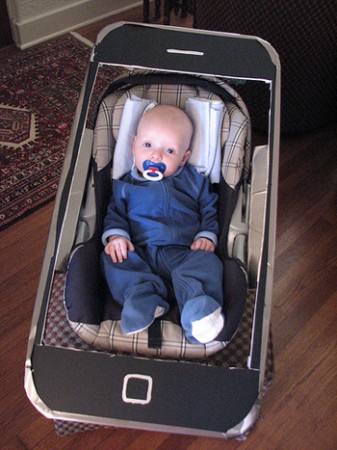 Now, drum roll…..
Best iPhone Costume to Date: 40″ battery powered iPhone
And the best iPhone costume to date…
Portable 40″ battery powered giant iPhone
The giant iPhone costumes are made with 40″ LCDs. Powered by car battery they carry between their legs. Looks like a good exercise. iPhone, full body workout, anyone?
Sources
First 9 images: Insane iphone and gadget costumes [ismashphone]
Best iPhone costumes to date – hopefully it comes with a Chiropractic app [macenstein]

Related Posts