iJustine Broadcasted Live in Virgin Flight with Sir Richard Branson, Using an Apple MacBook Pro
Was searching to see whether Billionaire Sir Richard Branson even has time to use a computer between his adventures. Couldn't find any leads on Richard Branson on a Mac, but here is probably the next best thing.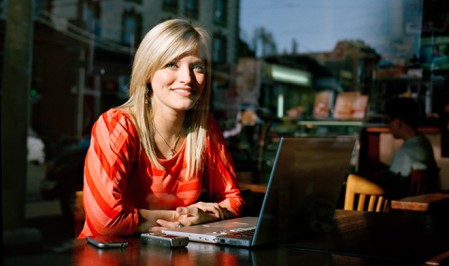 Justine Ezarik, also known as iJustine on her reality-video blog, has quite a following. A video about her wanting to order a cheeseburger once got 600,000 YouTube views in a week.
Justine Ezarik is an Apple fan girl who loves her Mac and iPhone.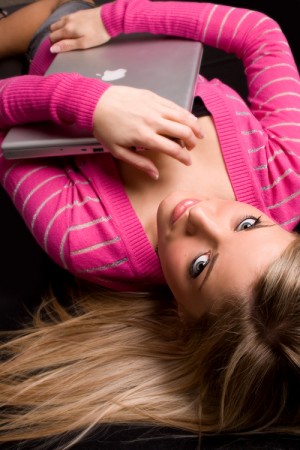 Ahead of the curve on technology, Ezarik frequently broadcasted live. It was no exception on the inaugural Virgin America flight from SFO to the OC.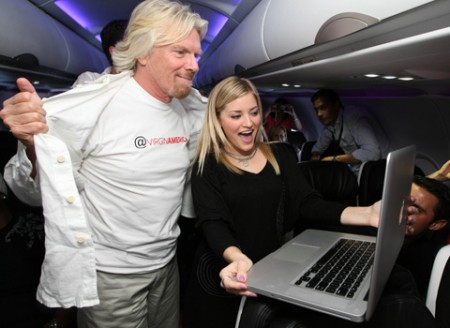 iJustine broadcasted live with Billionaire Virgin Owner Sir Richard Branson. Video streamed from 35,000 feet in the air, using her Apple MacBook Pro and wireless network available on the Virgin flight.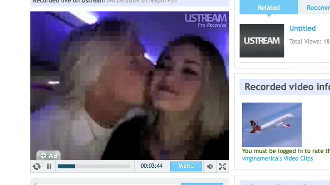 Looks like fun for both Branson and iJustine. Note to self, get famous and make a cheeseburger video…
via:
Virgin America Inaugural Orange County Flight [iJustine]
Justine Ezarik Flickr [flickr]
Behind the Memes: IJustine Reveals Offline Talents [Wired]

Related Posts