Obama, Super Hero? [Video]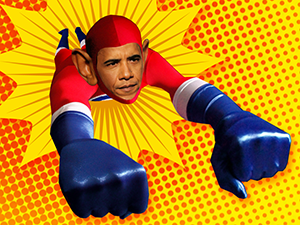 Here is the latest video from JibJab, makers of hit animation videos with their unique personality and viral quality.
The JibJab brothers aimed to make a video about Barack Obama, the popular recently elected US President who is not only good at the Internets, but also seemed to have no apparent weaknesses.
They solved the problem by satiring the unrealistic expectations surrounding his presidency and portray him as a superhero solving impossibly difficult problems, from dealing with the economy to pirates.
More at JibJab [flash site]

Related Posts